Afternoon Tea Week – an Expert Insight
Given it's Afternoon Tea Week in London this week – starting from the 12th of August – Aspiring Snob set out to learn more about this endearing and most English of traditions. After our own experience with Afternoon Tea at the amazing Mandarin Oriental Hyde Park, we got hooked and have enjoyed many a sandwich and scone since then, while gaining a greater appreciation for good tea.
To help us on our journey of exploring afternoon tea, its etiquette and its history, we reached out to Eileen Donaghey, the Afternoon Tea Expert. "Afternoon tea is a distinctly British phenomenon that is currently enjoying a resurgence amongst those who appreciate fine food and drink. I've been passionate about afternoon tea and everything around it for a number of years and now have the opportunity to share my passion with like-minded enthusiasts from all over the world", says Eileen.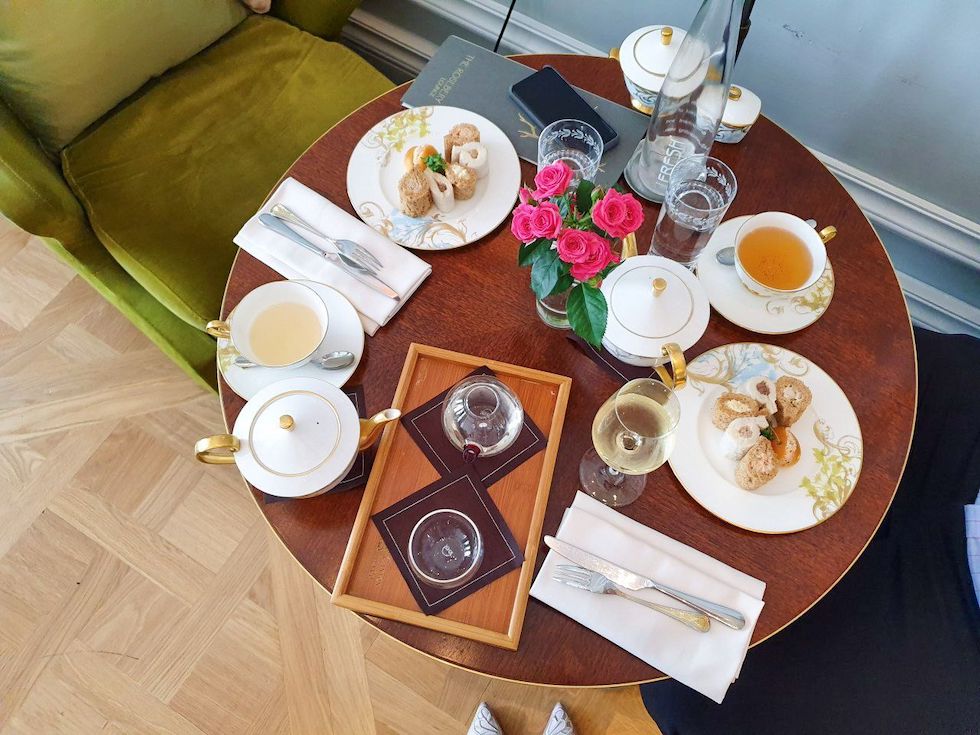 As we discovered, afternoon tea's invention came from the same place as most other inventions – necessity. As Eileen informed us, "afternoon tea was invented in England in the 1860s. Anna Duchess of Bedford found that the stretch between lunch and the evening meal, which was normally served around 8pm, was much too long so she requested some sandwiches and a slice of cake be sent to her room. This became a regular occurrence and she wondered if she felt like this than surely some of her friends must be too, so she decided to invite them to her house to enjoy afternoon tea."
And it's only grown since then. "Afternoon tea we have today would be much larger than what was traditionally served and is much more filling! Originally it was intended as more of a snack however today we know that isn't the case", Eileen said. We can certainly back that up with the unlimited – yet satisfying – supply of sandwiches and scones that we have been offered! Well-respected afternoon tea establishments will also have knowledgeable staff on hand who can assist with the pairings of tea to the food course you are currently on, much like what can be done with wine or beer.
Following-on with the growth of the event, afternoon tea has evolved to fit the taste and palettes of a modern world. While still being named "afternoon" tea, with tea time normally being around 4pm, Eileen suggests taking afternoon tea anytime between 1pm and 5pm – although she has seen offerings as late as 7:30pm. Themed afternoon teas are also trending, with one notable story from Eileen at the Royal Lancaster about the Head Chef dressing up as Santa handing out wooden box presents that contained the afternoon's tea.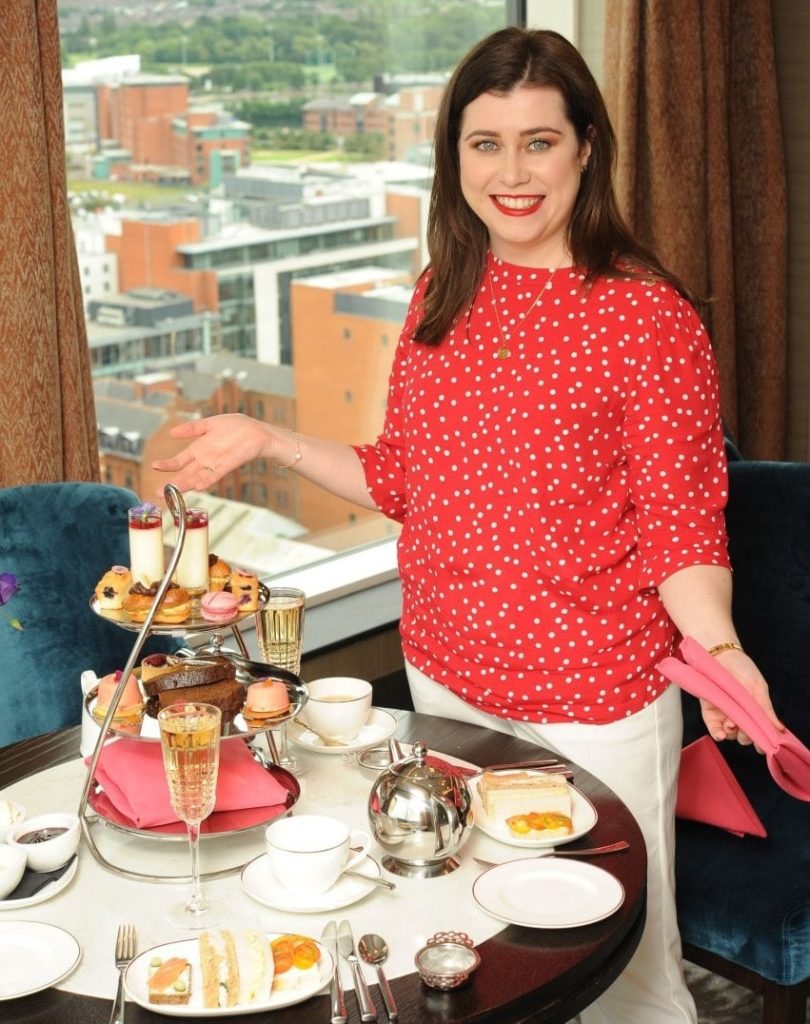 For our cousins across the pond in the US and in other parts of the world, afternoon tea is its own unique thing and is very different from "cream tea", "Devonshire tea" or "high tea". This is not something you want to get wrong if you are in the UK and looking to experience the genuine article. "If you see venues advertising 'high tea' when it is really an afternoon tea then they could be catering for the overseas market and could perhaps be a tourist trap!", cautions Eileen.
Like all good British traditions, afternoon tea is accompanied by its own pomp and ceremony in the form of afternoon tea etiquette. While the nitty gritty details are best left for experts like Eileen to explain in person, she does advise that the basics are to "always place your napkin on your knee, when it comes to pouring your tea don't forget your tea strainer and when enjoying your cup of tea it is definitely never pinkie finger up!"
"A modern day tip is do not have your mobile phone on the table. Yes it is tempting to take photographs but make sure you store your phone in your bag or on the seat as it is considered to be rude to your guest if you use your phone in front of them", Eileen continues. Settling a decades old debate, Eileen weighs in on whether it's milk first or tea first, "it's always tea first so that you can gradually add as much milk as you need."
Afternoon tea we have today would be much larger than what was traditionally served and is much more filling! Originally it was intended as more of a snack however today we know that isn't the case.
For those looking to bring a bit of Victorian charm into their own homes, afternoon teas are a simple yet effective way to impress your guests or family. As Eileen points out, "if we look back at when Anna requested for a tray to be sent up to her room we can draw elements of the simple tray that was prepared. I think having sandwiches, scones and one cake that each person could have a slice of would be sufficient. Having a tea pot or set would make a lovely addition."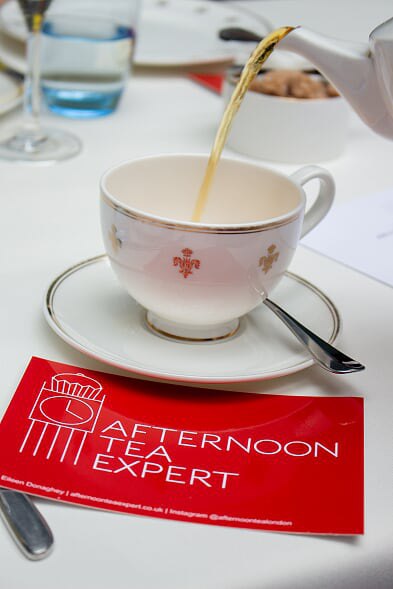 If you are not quite up to pairing your teas with food, then Eileen suggests to start with a nice Oolong tea for the sandwich course, before moving onto a classic Earl Grey for scones and cakes, as recommended by Twinings. Just ensure that you have at least read (or Googled) the right brewing times for the tea you are serving. As Eileen recounts, "most people I know who say they don't like green tea its because they are boiling the kettle and letting it brew the way they would with black tea. When done right it makes such a difference and has a lovely light flavour."
Tea has a special place in numerous cultures and in numerous forms, from the Far East, through Asia and the sub-continent and across Europe. While coffee is gaining traction as the introductory drink of choice, tea is still at the heart of many meetings, business transactions and social events around the world. Afternoon tea is the UK's particular take on this global phenomenon and any visitor to London would be remiss if they don't try out the experience.
If you want your own personal afternoon tea expert, then contact Eileen, the Afternoon Tea Expert to book an afternoon with her that will undoubtedly revolve around tea! Her guided experiences take participants on the history, the etiquette and the evolution of afternoon tea journeys in fun yet informative way.