Afternoon Tea 2.0 – Afternoon Tea Week during a Pandemic
Last year we talked to Eileen Donaghey, the Afternoon Tea Expert about all things afternoon tea. In our post, we gained an expert insight into this charming and quintessentially British ritual. This year, ahead of Afternoon Tea Week 2020, we wanted to know if and how the afternoon tea experience will evolve, given the current global pandemic and if this is the beginning of a version 2.0 of afternoon tea.
Given the ever-changing restrictions and limitations placed on restaurants, hotels and other areas of the hospitality sector, it remains unclear how venues could provide afternoon tea, if at all.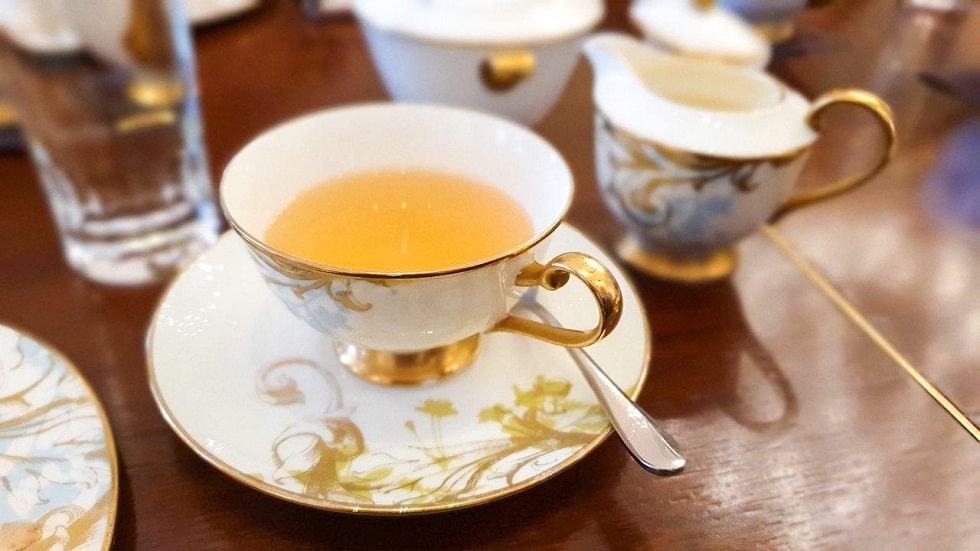 To gain an insight into how afternoon tea might survive and evolve for 2020, we again talked to Eileen for her thoughts:
What did Afternoon Tea Week look like in 2019?
Afternoon Tea Week is really an awareness week which was set up to remind us why we love afternoon tea so much. Generally there are a lot of special offers from hotels and restaurants if you book that week. Last year I focused on the expertise of afternoon tea and how to spot a good one. I interviewed Executive Chef Paul Bates from JW Marriott Grosvenor House London to find out what makes the perfect sandwich, how to create a perfect scone and the inspiration behind his pastry collection.
I also interviewed a tea sommelier to find out which tea we should drink with each course and find out if it is milk or tea first! Finally I had the pleasure of speaking to etiquette coach William Hanson to find out what his top three afternoon tea etiquette tips are. All the videos can be watched on my IGTV.
Will Afternoon Tea Week 2020 go ahead?
Yes I think it will go ahead but I think it will look quite different to 2019. I know a lot of people are still nervous about venturing out so I would anticipate the revenues for afternoon tea will be down across the board in comparison to last year. The focus will likely to be on afternoon tea at home. It might inspire more people to bake and cook new things that they haven't tried before.
Personally I will be focusing on afternoon tea at home and offering some tips about how to plan you perfect afternoon tea party. Afternoon tea at home in comparison to a hotel would be quite different, both in the quantity of food but also with the variation of the menu.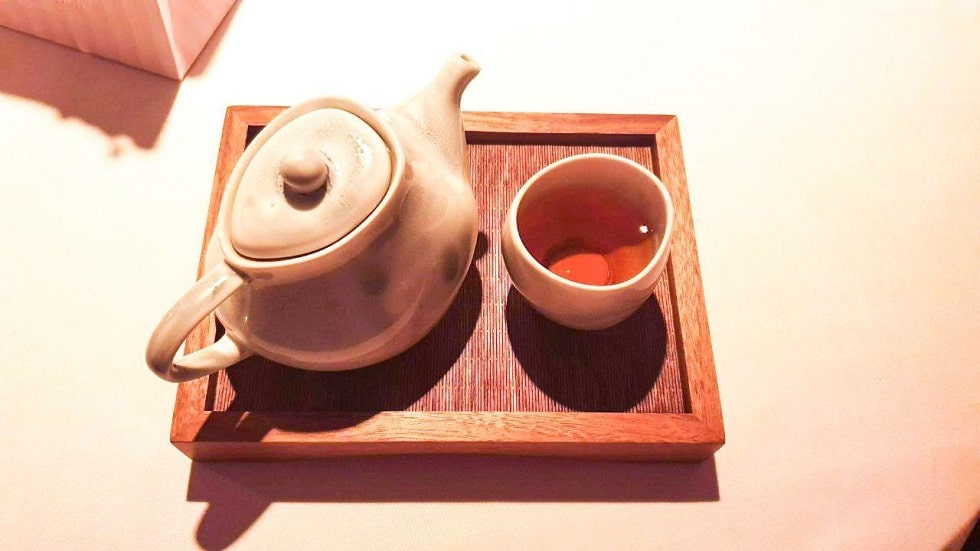 What will afternoon tea be like post pandemic?
Afternoon tea will always be a well-loved British tradition and while its popularity will continue, the way that we enjoy it may change. Afternoon tea is enjoyed by all age groups and if I think to my own family for example, my Mum has underlying health issues so it is unlikely that we would go out to a hotel for afternoon tea. Instead it would be more likely that we would enjoy afternoon tea at home together. I would imagine that a lot of older family members would feel the same and suddenly all the bookings for 60th Birthday's will start to slow down.
Of course, every family is different but I would imagine that the numbers attending afternoon tea in venues will fall. It will be interesting to see if venues increase their prices in order to cope with smaller covers. It will also be interesting to see if venues that have afternoon tea as a 'filler' to keep the kitchen busy will continue to offer it. If they are only getting a couple of bookings per day then it may not be worth their while. Same goes with larger venues, for example the Ritz, their tables are quite close together so no doubt their room will need to be reconfigured in order to accommodate social distancing.
There was a huge interest in afternoon tea at home during lockdown both with people making their own and with deliveries so I think we will see that area grow. Afternoon tea is firmly entrenched within British culture so I don't think it is going anywhere. Remember before the days that it was popularised in hotels it was always taken at home!
What about the availability of afternoon tea in the pandemic?
As part of the current restrictions, time limits are being imposed on diners. I completely understand why venues need to do this but I have always thought that time restrictions are not conducive with afternoon tea. Especially as it is supposed to be a relaxed affair and in the past I have avoided booking venues with a time restriction. I do think that some venues will stop offering it or we could see different behaviours around afternoon tea with people booking private rooms instead to enjoy a group occasion. Recently I tried to book an afternoon tea at a smaller venue but they were booked out on both a Saturday and Sunday because of group bookings.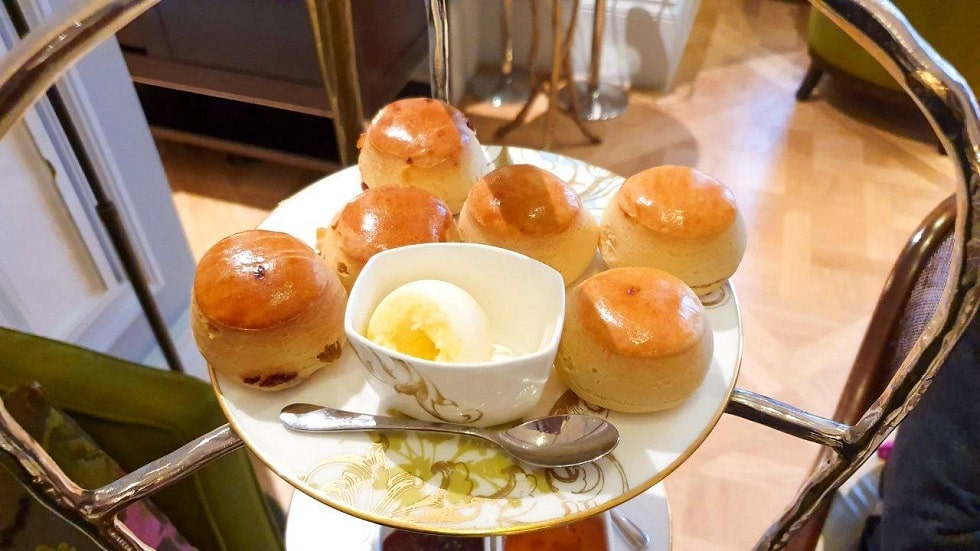 Will afternoon tea become more exclusive post-pandemic?
It's hard to say at this stage. I think when it comes to going to a venue it might become more exclusive if smaller restaurants give up on it. However, I do think afternoon tea at home will flourish! Especially over the summer month when people can enjoy afternoon tea in their garden.
Is there such a thing as afternoon tea etiquette?
Yes afternoon tea comes with its own set of rules and etiquette. My pet hate is to see people sticking their little finger out when they are drinking tea. This is wrong and you absolutely shouldn't do it! There are a lot of meanings behind doing this and if you knew all of the reasons then you wouldn't do it again.
What manners should we be mindful of?
In terms of conversation topics, it would be considered good manners to not talk about politics, religion or money. Of course, it depends on the company you are in and how well you know them.
What changes will the Covid-19 pandemic bring to the afternoon tea experience?
One thing which may change is where you put your coat and bag. Normally these would be left in the cloakroom but that may not be an option now so that will have to adapt to the new rules.
Some things which may change due to the new regulations it may be difficult for the server to pour your tea or put your napkin on your lap. If this is the case then you will need to do this yourself but remember the tea strainer if there is one on the table!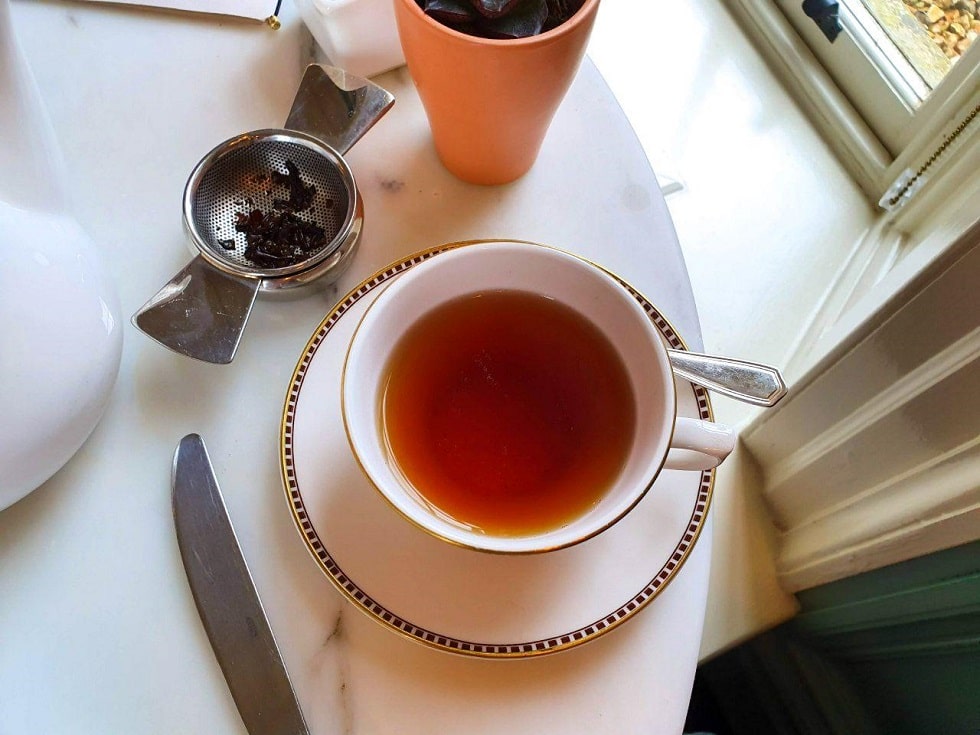 At Aspiring Snob, we do like a good afternoon tea and will be trying our hardest to keep this tradition alive and kicking as best we can. A fluffy scone is still something we have to master, but as they say, no time like the present in order to work on that!
As and when restrictions start to loosen, please try your hardest to help those hit in the hospitality sector. One place to start looking is Eileen's services for your next corporate or social engagement. If you run an afternoon tea event at your home, we'd love to hear from you about it!