Valentine's Day In Lockdown
We Love The Magic Of Romance
If you have been following us for a while, you'll know that we believe in romance. We love the magic it brings to our daily lives. Not only does it keep us warm and fuzzy, especially now during winter in the UK where we are in a third lockdown; it also inspires us. We feel inspired to cherish the magic of love and to look for its reminders everywhere we can. Usually for Valentine's Day we would organise a romantic getaway, either in London or somewhere abroad. That getaway would most definitely involve a visit to a Michelin star restaurant. Wherever we went, and whatever we did, we tried to "enhance the romance" if you like.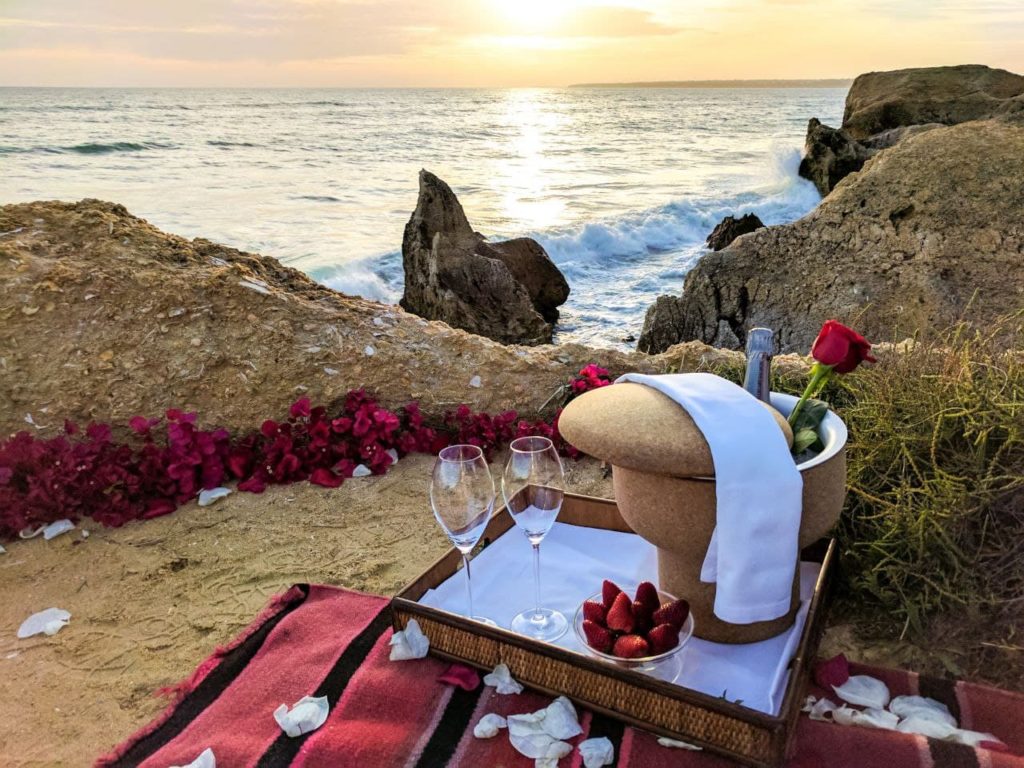 How Things Used To Be Before Lockdown
Starting with hotels, the norm is that venues adjust their decor to match the romantic theme. Flowers, not least of which would be red roses, often adorn venues for the day. Obligatory heart shaped chocolates are always on offer and in the nicer hotels, scented candles and a bottle of something chilled and bubbly can usually be found in a room. We've even had a rose petal hot bath waiting for us before!
Usually starred restaurants would offer a specific Valentine's Day menu and it's been rare where we have walked away empty handed. Gift bags usually contain handmade chocolates and a copy of the menu. We're starting to build up a nice collection of signed recipe books from these events (Michele Roux Jr. and Marcus Wareing being two notable autographs), too!
Nowadays we all have to be more creative. Given lockdowns and travel restrictions there's only one venue open – your place. Instead of researching where to spend your Valentine's Day with your loved one, those who like to indulge in doing something special for the day now have to implement everything themselves. Here you need to have a creative vision to make everything look and taste the part. So if you are looking for inspiration, here are some ideas that we're trying out!
Valentine's Dinner Sorted
We went through a list of our favourite restaurants to see if they offer delivery service for Valentine's Day. These two requirements left us with three viable choices. We compared the dishes being offered, the conditions of delivery, such as when the food can actually be delivered and the price. Believe it or not very few places offered delivery on the actual day of Valentine's Day (granted it's a Sunday, but still…).
The absolute winner for us is Galvin La Chapelle. The menu looks very enticing and generous. The wine pairing appropriate and delicious. The delivery is on the day, which makes the whole thing ideal in terms of timing and logistics. Can you imagine getting a fine dining experience being delivered a day or two too early then sitting in your fridge? We can't, either.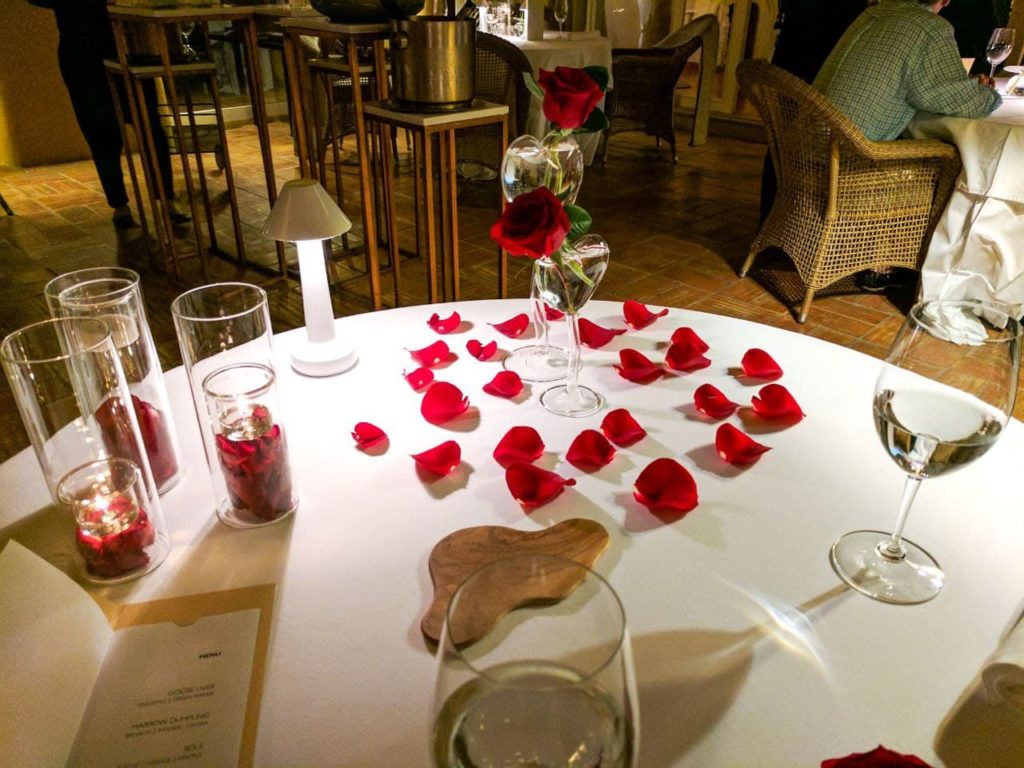 Roses Are Red
There are many options when it comes to flower deliveries. From ready made bouquets that come with or without a vase, to letterbox offerings where you make your own arrangements following instructions inside the package. My favourite is Arena Flowers and I already have a subscription with them. A subscription is a great present for your valentine in itself as well. I also like the creativity of Wild at Heart and Bloom and Wild. There is something very alluring and opulent about a bouquet of the same type of flower, like these stunning Valentine compositions. You simply can't go wrong with any flowers for Valentine's Day!
Aphrodisiac In A Shell
We love oysters. A fact we've written about before in some detail. For us, it's not a romantic occasion without some delicious oysters. We'll be having oysters for lunch, freshly shucked, accompanied by fresh lemon wedges, chimmichuri (surprisingly amazing on oysters!) and we'll be trying a new mignonette sauce recipe, too.
Being in the UK, we have access to some fantastic and fresh Scottish loch oysters that have a unique (and not very "seafood") taste. As always, it's best to try and source your seafood as direct as possible given your location. We've also recently discovered Fish To Your Door who do convenient hampers for special occasions as well as a fantastic range of fresh and frozen fresh and ready-to-eat seafood.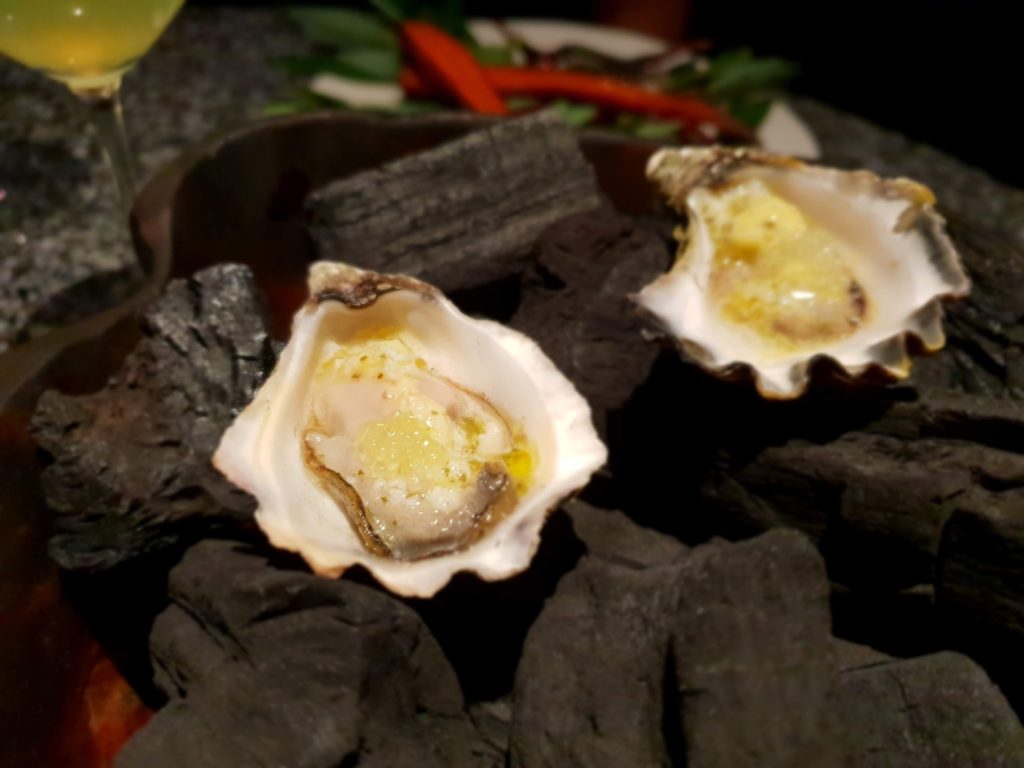 Romantic Decor
Because we need some distraction from yet another lockdown, we will also surround ourselves with Valentine's Day balloons, a party streamer backdrop and heart-shaped sparklers. All of these are a super easy way to transform our dining room into a romantic setting for our delivered Michelin Valentine's Day dinner. We want to emulate the ambiance we had experienced in places we went to for Valentine's Day before the pandemic.
Something Sweet To Finish
While dessert is handled by our Galvin La Chapelle meal, we're always looking for a good reason to crack into some port. As a bit of a special treat, we're splurging on a 20 year old Graham's Tawny. A small glass or two of this is a perfect way to relax and finish the day, helping a day of delicious food and drink digest. Together with some good chilled music and low lights, our Valentine's Day will be complete.
You Can Do It Too!
We hope that we have inspired you to organise your very own, romantic evening this 14th of February for you and your loved one. We will be sharing our experience and tell you how it all panned out. It will be our first Michelin starred dinner delivered to our home, so this is a new experience to us on this level too!
Of course if you already have plans this Valentine's Day (or don't yet have a valentine!), there's nothing stopping you from putting in that little bit of extra effort to do any other day. Be it a special occassion like a birthday or just because you can. Imagine the suprise and delight your partner or special someone will have when they see the effort you put into such a setup. You could even start small with a simple flower subscription (20% off your first order of more than £25). Be it flowers, good food or something sweet. We all deserve it, especially during these times.