Where to get the perfect spa facial: the UK or the continent?
As we are headed towards winter, my thoughts meander more and more towards places where I can get some heat and feel cosy. Given it's not always possible to escape to the tropics, a pampering spa day or weekend is the next best thing in my book. As we like to explore luxury value for money at Aspiring Snob, I thought a comparison of some of my favourite European spas would be perfect for this time of year.
To make a fair comparison between the UK and the continent, I chose two of my favourite places in both regions. I looked into how much value we can get in each spa by measuring how far money will get you in each place.
My chosen favourites are (in no particular order):
To help compare like for like, I chose what I consider to be an indication of the quality and services on offer which is the essential facial. While this is by no means a full scientific study, I feel it gives a good overview and idea of what each venue can offer.
Sense Spa at the Rosewood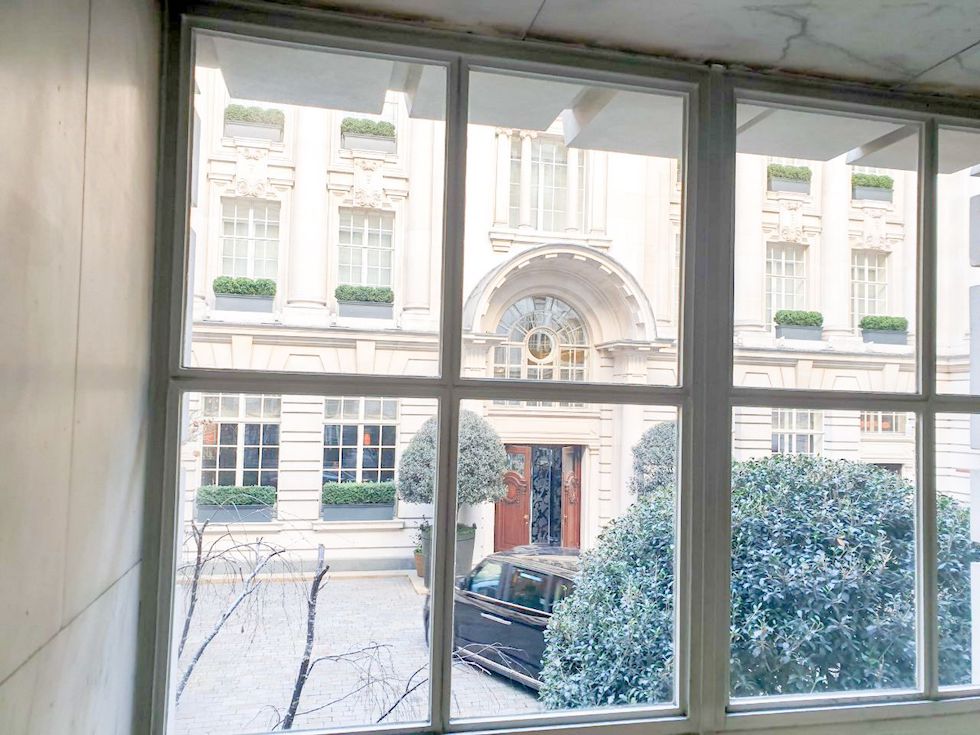 The Rosewood Hotel is located in the Holborn area of London. It's a beautifully restored Edwardian mansion complete with courtyard. The decor is an intricate combination of the belle epoque and contemporary styles. The spa itself is called "Sense Spa" and is indeed soothing for the senses. The moment you step into the spa you start feeling relaxed as you are met by the friendly staff.
The facial treatment that caught my attention was Pure Radiance for £120 for 60 minutes (£2.00 per minute). The facial's description is very detailed and informative. You know exactly which product will be used and what will happen:
"A facial that offers your skin a fresh start. Including a warm aromatic facial compress that softens and exfoliates the skin followed by Sodashi nurturing face mask rich in herbal extracts to purify and hydrate. Tailored to your needs this facial uses Sodashi plant essences to leave your skin feeling fresh and revitalised. "
After a rejuvenating facial, you can then enjoy the relaxation room. Its lush beautiful decor is very calming and contains incredibly comfortable beds and healthy refreshments such as nuts, apples, raisins and cucumber water. If you go during the week, chances are you will be the only one there. So you can enjoy a moment of peace and quiet as long as you want before stepping out onto the busy London streets.
Four Seasons in Hampshire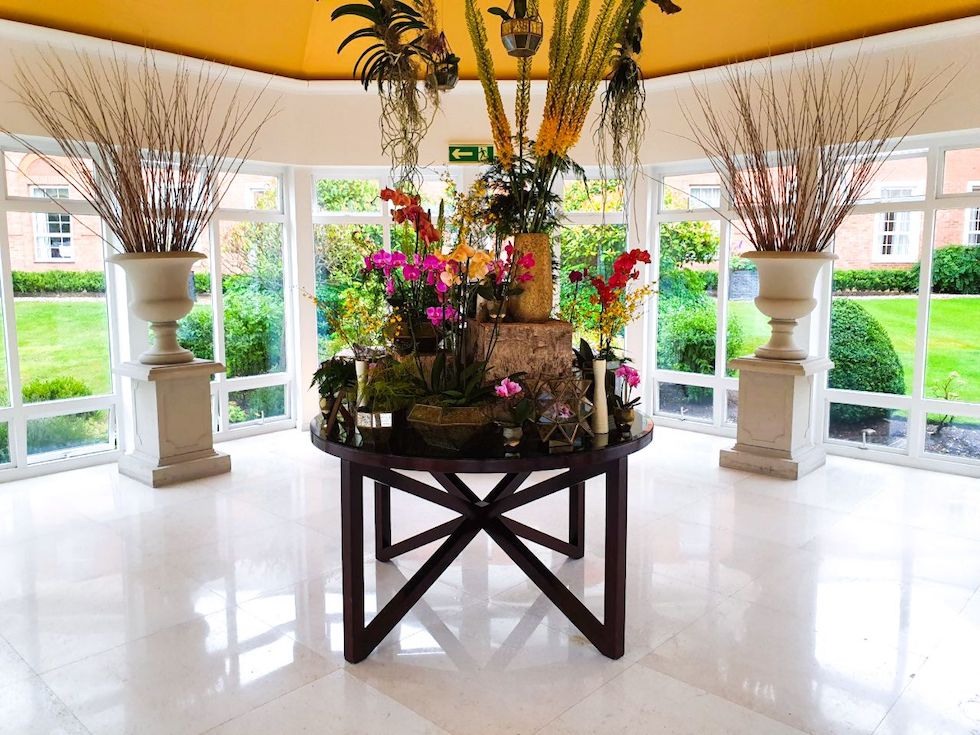 If you feel like a trip outside of London into the rolling hills of the English countryside, then the Four Seasons Hampshire is a very good destination that will be sure to satisfy. It is located about 50 miles from the London Eye in a splendidly restored 18th Century castle surrounded by lush, curated gardens. The castle's decor is classic and elegant both inside and out.
The spa is very relaxing and the cheapest facial that caught my eye was the Nuori Fresh for £125 for 90 minutes (£1.39 per minute). While shorter than the Rosewood's Sense spa, the description's terseness did point out the use of natural products:
"Pure freshness through our classical facial routine, 100% natural"
Visiting this spectacular castle is an adventure in itself and it also provides mesmerising English countryside views. It's an adventure away from the city with a slow motion vibe in a tranquil and calming environment.
Prague Mandarin Oriental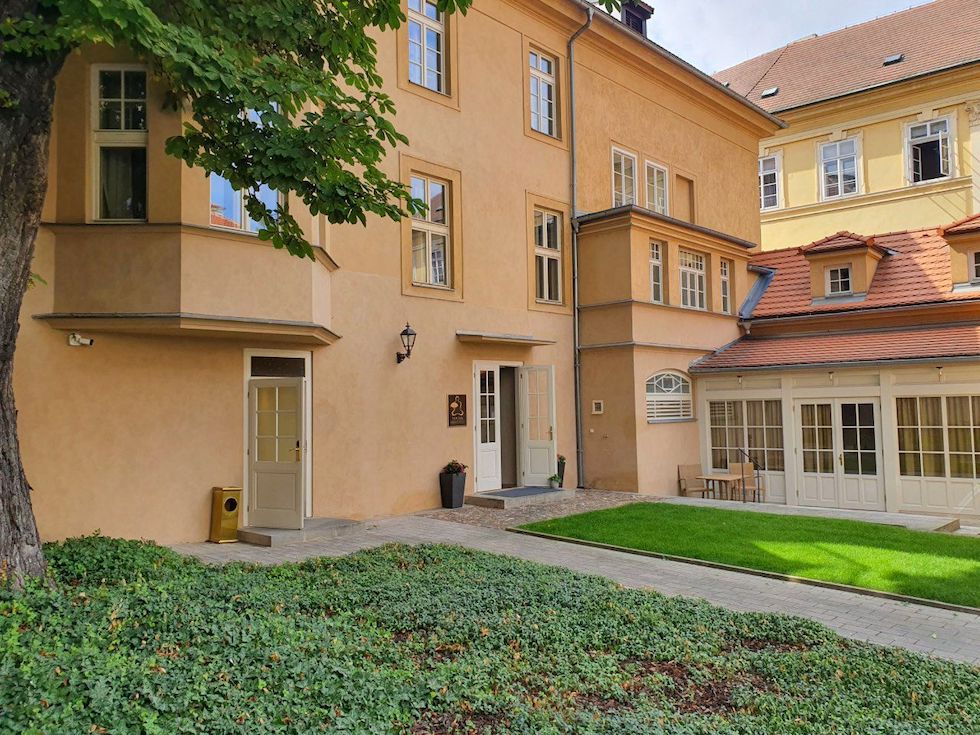 Prague's Charles Bridge is arguably the most recognised and the most central highlight of the popular city. The Mandarin Oriental is located only a six minute walk from the Bridge, nestled between church spires and narrow cobbled streets. The entire MO compound is enclosed by foreboding but private brick walls as the whole site used to be a monastery.
The spa itself used to be the monastery's chapel and the decor is a combination of the site's rich history with a modern oriental take. All this adds up to create a mysterious yet tranquil atmosphere. I was blown away by this place. Its decor was sublime and the staff were very knowledgable and thoughtful, always going the extra mile.
The cheapest facial on offer was Aromatherapy Bespoke Facial for 3300 CZK (£111.5 at time of writing) for 60min (55CZK for 1 minute – which is around £1.86). Their description is accurate in that the conversation with the therapist before the treatment begins is very detailed so that the treatment can be tailored to your individual needs:
"Following a consultation to determine your needs and skin type, your therapist will select suitable products to create a facial experience tailored to your skin's needs."
The therapist I had was highly trained, very attentive and considerate. The process of finding out their guests' needs is impeccable. You really feel looked after. So if you're in for a little adventure and different culture, you won't be disappointed!
Lemon Spa Grodek nad Dunajcem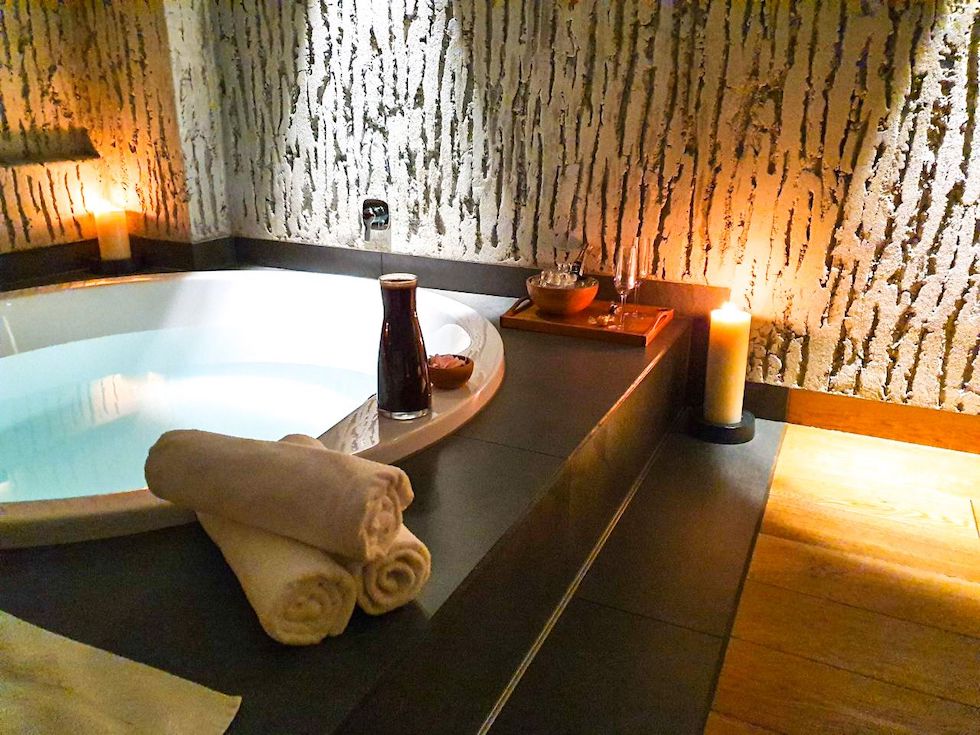 If you fly to Krakow airport in Poland then you are only two hours away from the Lemon Resort and Spa. Situated directly next to a large lake nestled in the mountains, makes for a very unique location for this modern resort. I've stayed there for a couple of nights, but I'm already planning to go back for at least a week. If you are looking for a chilled place to work from while enjoying the vibe of being on holidays, then this is your place.
The spa is interesting in that it offers an oriental vibe not too dissimilar to a Mandarin Oriental. The facilities are very new and modern with a matching decor that is also modernist and exciting. The staff are happy to accommodate your needs with a level of service normally seen in Western countries.
The facial that I tried out here was the Purifying Facial Treatment for Oily Skin for 310PLN for 60 minutes (£61.19 at time of writing, or £1.02 per minute). The description could be more detailed but gives you the gist of what you're in for:
"Professional purifying therapy for those with oily and problematic skin. The treatment is very effective, improving the general condition of the skin on your face and leaving it refreshed and deeply purified."
As you can see, the Lemon Spa treatment is much cheaper than the others reviewed here, but of course if you live in the UK you need to add the price of a flight ticket and accommodation. However, if you are looking to visit this part of the world, or are keen on exploring new and impressive scenery in a unique modern vibe, I highly recommend it!
In Summary
As you can see, prices can vary wildly and are generally split by city centre versus countryside. This then is a good starting differentiator in that are you willing to travel further to get better value.
However if you are travelling to the continent or are simply looking for inspiration, then both Lemon and the MO Prague are well worth a visit. Are they worth travelling to purely for their spa treatments? Probably not, but if you are not limited by time and are up for something different, you are guaranteed to have a good and enjoyable trip.
In an ideal world where all things such as travel and accommodation are equal, then my absolutely favourite of these four is the Mandarin Oriental in Prague. In terms of offerings, service and simple value for money, it's miles ahead of the competition.
Let me know if this article was helpful to you and which location is your favourite!