Spas of Europe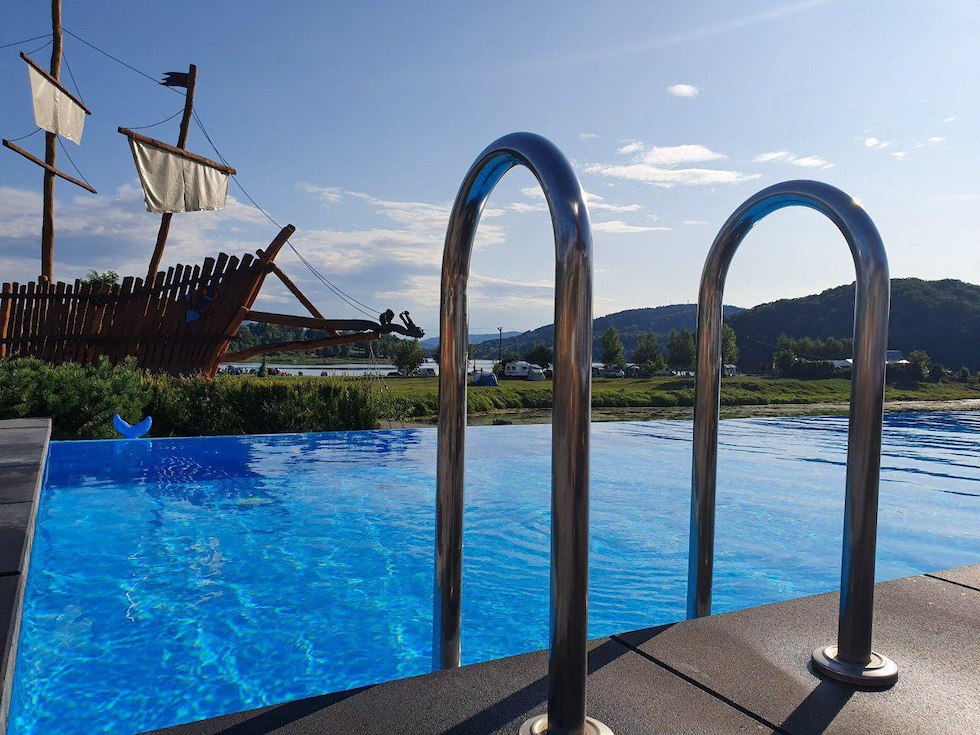 With another summer coming to an end and winter approaching us, my thoughts have started turning to warm and relaxing spas. While I genuinely believe that a good spa is great for any time of year, there's something extra special about being pampered in comfort and in expert hands during colder days.
As any regular spa user will know, the prices can get quite steep. For me, there's nothing worse than going to a spa that is competitive on price but fails to deliver any worthwhile experience, sometimes to the point where the massage can leave me with pain.
So then what do I value in a spa? What services or experiences makes me want to spend more money? Conversely, what are some things that I can live without in order to get a cheaper spa experience?
In this reflecting mood as summer turns to winter, I started thinking about some of the spas that I've been to around Europe and about what worked for me and what didn't. I want to share with you what I felt was good value and what wasn't. The locations (Poland, Germany, Czech Republic and Belgium) are as diverse as the experiences themselves. I hope you enjoy reading about these, and if you haven't already, then I hope you get to try some of my favourites.
Les Thermes de Spa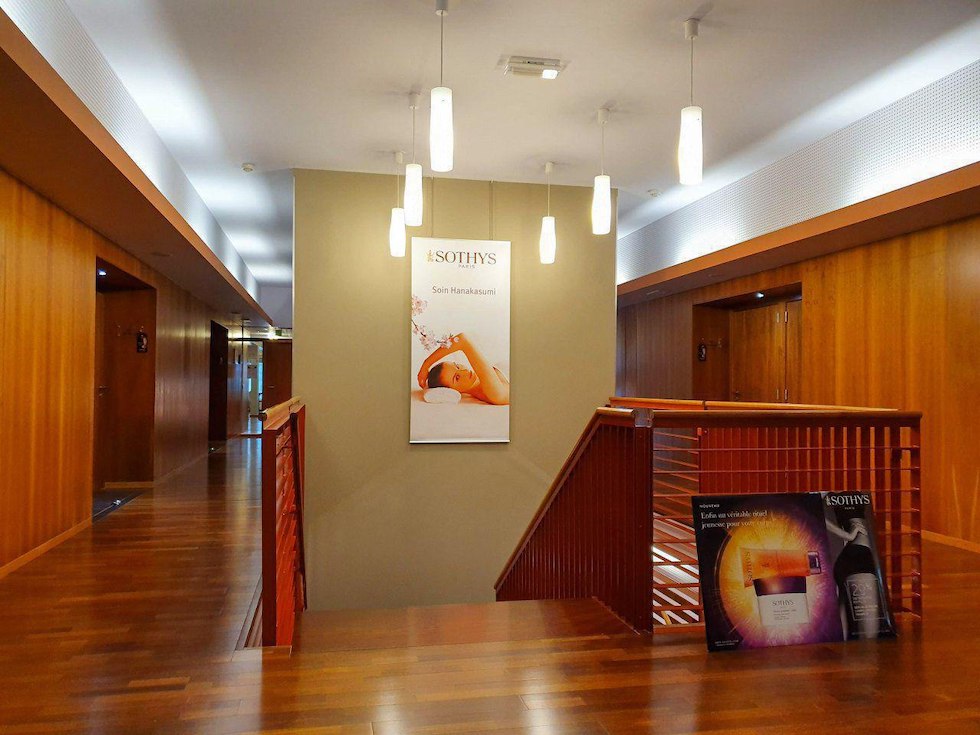 Spa, Belgium – this is where it all started, at least in the modern sense. Spa, also known as the Pearl of the Ardennes, is a small town with natural hot springs. Les Thermes de Spa is a complex containing a number of indoor and outdoor pools fed by the natural hot springs, as well as a wellness centre – L'Institut, saunas and a restaurant. There's something for everyone here.
The best way to access Les Thermes is via funicular from the main town square. If you're staying nearby, feel free to take the trip in your robe, otherwise there are plenty of lockers available for use at the top.
For me, the pools were the highlight and are a great way to relax for a few hours. Inside and outside, the pools were spacious with many nooks and crannies that you can rest and relax in, as well as different therapeutic fountains and water jets. I also had a massage booked at L'Institut as part of my visit there.
Unfortunately the massage was just not good value. While it was cheaper than some of the top London spas, it was still quite pricey and I felt short changed at the end. The therapist arrived late and then finished the session before the allocated time. Her movements were basic and there did not seem to be any method or rhythm to them. For me, a massage is as much about the ritual as it is the physicality and there was no effort at creating any type of soothing or calming atmosphere. This was, quite possibly, the only time I didn't mind that the massage finished and in hindsight I was grateful it did not go for the scheduled time.
A handy tip if you intend to visit Les Thermes de Spa is to stay at the Radisson Blu Palace Hotel (be careful as there are two Radisson Blus in Spa). The Palace Hotel is situated right next to the funicular and being a guest there gives you access to a dedicated check-in at Les Thermes as well as slightly better prices. On the Radisson Blu website they advertise a direct and private funicular to access Les Thermes. When we stayed there at the end of summer, this was simply not the case (there was a second track, but no private funicular). However the public one was a few minutes walk outside, that can be tolerated wrapped up in the provided bathrobes.
Mandarin Oriental Prague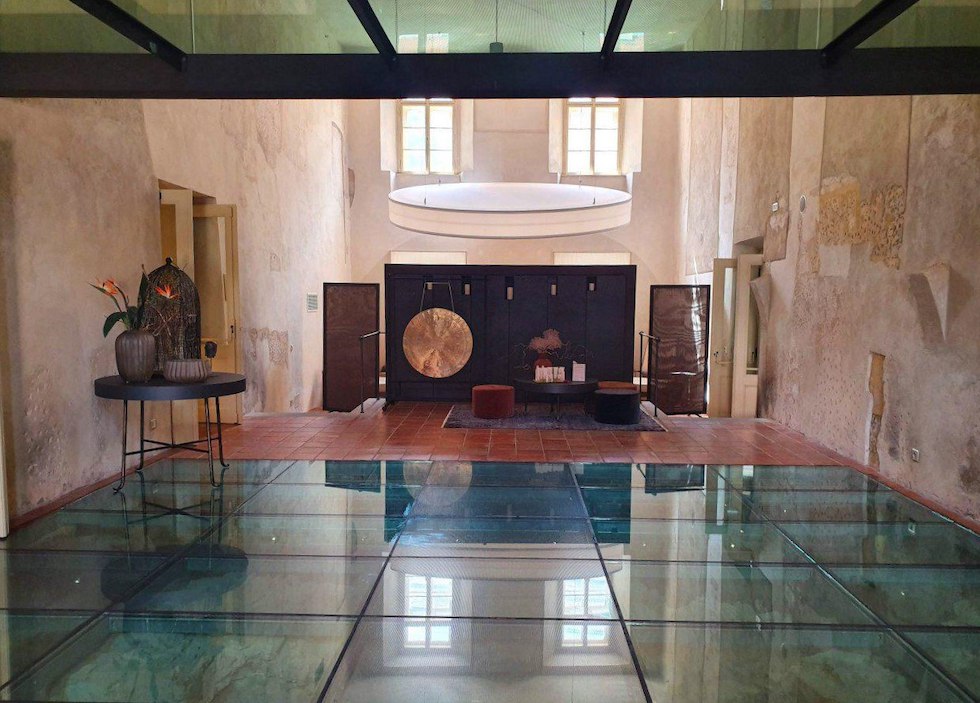 As regular readers might know, all of us at Aspiring Snob are fans of the Mandarin Oriental brand. I had an opportunity to visit the one in Prague and one of the main features that stood out was their spa.
The Prague MO is situated in an old monastery. The entire building and grounds have been renovated and updated and as a result look absolutely breathtaking. In a city of amazing architecture and beautiful buildings, the Prague MO holds its own in an understated elegant manner.
The highlight for me was that the spa was situated in the old chapel of the monastery. Refurbished in the Mandarin Oriental's signature Asian style it was a far cry from the building's original purpose. However, the mood and atmosphere that was created was instantly one of calm and serenity, putting my mind at ease before the scheduled massage had even begun.
I had booked the Oriental Essence massage and while I had high expectations that accompanied the high price tag, I was not disappointed. Upon arrival I was greeted with a refreshing green tea then asked to fill in the registration form. At this spa, however, the registration form was more than the usual questions as it was constructed in such a way that allowed the therapist to really understand your needs and what you wanted to get out of the session. For example the form asked what level of pressure you are comfortable with, and if there are any areas of your body you would like them to focus on.
Once the form had been completed, I sat down with the therapist to go through my answers and to ensure that nothing was missed and that the therapist truly understood what I was after. I really appreciated this level of communication before the session even started, thus eliminating the need to interrupt my massage with questions and feedback and instead allowing me to relax and cherish the experience.
Needless to say the massage was phenomenal. At the end I was offered more green tea to complete the pampering experience. I cannot wait to return to Prague and to be back in the chapel spa of the Mandarin Oriental. Despite the price tag being high for local prices, when compared to other major cities, and knowing the high level of service, this is definitely one of the best value for money spas in Europe.
Hotel Bania in Bialka Tatrzanska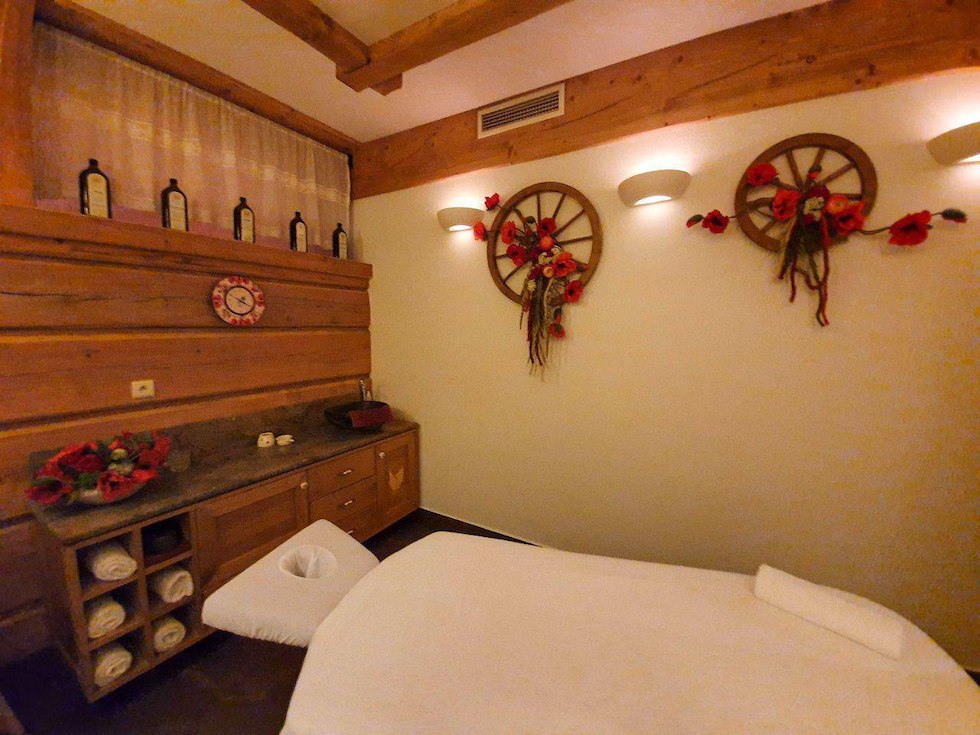 In the highlands of Southern Poland sits Hotel Bania. The region is well-known for their thermal waters and spas but Hotel Bania has the claim to be the first, largest and arguably the best in the area. Family owned and operated, Hotel Bania has prided itself on constantly renovating, updating and reinventing itself since the first thermal wells were drilled.
The thermal pools are all filled with natural spring water. Unlike most other thermal spas and pools that must artificially heat their spring water, Bania actually need to cool theirs down. You know when you sit in their waters that the heat you're getting is straight from the earth. With a combination of large indoor and outdoor pools, saunas and a wellness centre, it is comparable to Les Thermes de Spa in terms of size and offerings.
The pools are a great place to relax and offer a number of different areas and therapeutic jets. There's also a no-clothes section for those who are looking for a less restricted adults-only option. In the summer months, an entire outdoor water park is available and popular with the kids.
However it was the spa that caught my attention. Attached to the hotel itself, Sielsko Anielsko has been carefully thought through and constructed to convey a Polish highlander place of relaxing and comfort. The spa is run by Dr Katarzyna Dziubasik who has ensured that no detail is too small to be left out and centres the entire spa experience around the guests. With well-trained, polite and attentive staff, the spa was my favourite part of the entire Hotel Bania complex. One of the more unique offerings is a sauna that contains a bread oven! Unfortunately I was too late to experience it first hand but the idea of relaxing in a sauna with the smell of hot bread emanating around me is my idea of heaven. For that reason alone I can't wait to head back!
On the top of running an amazing and innovative spa, Katarzyna is also responsible for a line of natural, organic cosmetics that are not just used in the spa but also the hotel itself. Utilising her training as a PhD in Chemistry, Katarzyna has created a range of products that are not just safe, but also look, smell, feel and work amazing! I would love to be able to tell you where to buy some but unfortunately her products are only available on site at Hotel Bania. I'll be the first to update you if that changes otherwise!
Lemon Resort Spa by Lake Roznow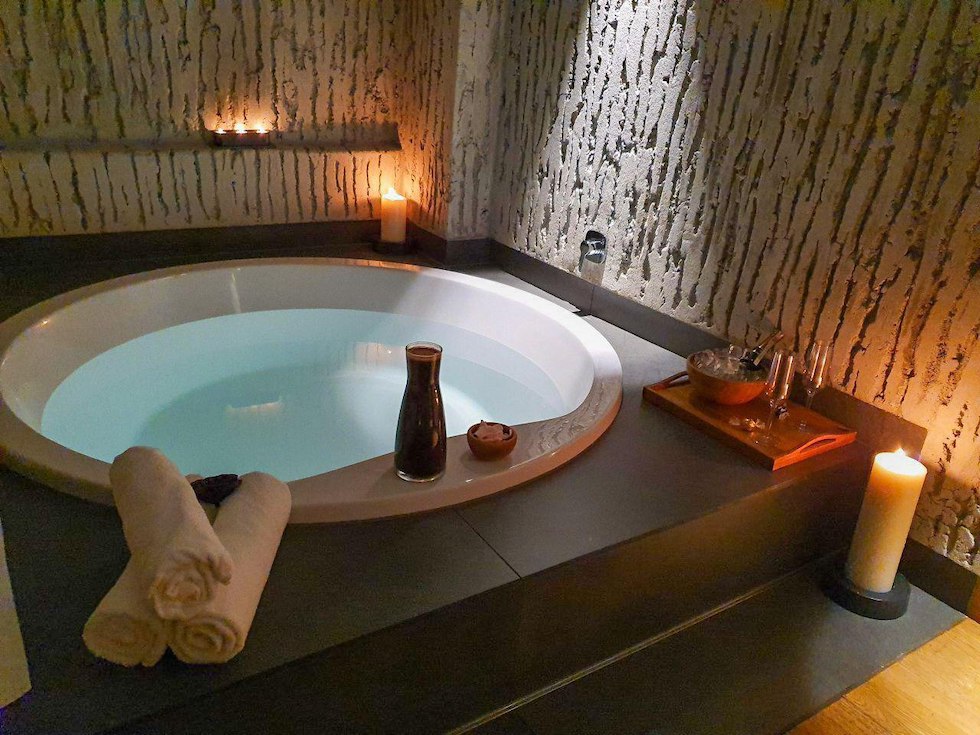 Continuing with our Poland theme, nestled on a spur of land that juts into Lake Roznow in the south-east of the country is the Lemon Resort and Spa. Lake Roznow has been (quite rightfully) named the Lake Como of Poland with its calm waters, stunning scenery and relaxing atmosphere. Credit to Lemon then for taking advantage of this location to create a hotel and spa.
The whole Lemon complex is built in an unapologetically modern style with squared-off concrete and steel buildings. This may sound harsh, but the long rows of accommodation buildings and the main reception building manage to fit into their surrounds artfully. Room interiors are fitted out with all the mod-cons, much like the gym, while the main restaurant serves delicious modern cuisine.
While I could (and probably will) dedicate an article to the activities (both active and restful) available at Lemon, it's their spa I want to focus on here. The spa is located on the ground floor of the main building and is just a few doors away to the indoor and outdoor pools and the well-equipped gym.
Like a Mandarin Oriental, Lemon have opted for an Asian theme to their spa and have taken great lengths to create a sense of calm and well-being in their decor and offerings. Slightly out of the norm, I indulged in a couples massage with my husband at Lemon as they were advertised as a romantic package with a few different elements. There were two options: Sayang and Sabai. For us, the deciding element was a chocolate bath which was offered in the Sabai package. We were just too curious not to experience that!
The package consisted of a Thai massage, skin peeling followed by the aforementioned chocolate bath. The massages were good and the staff were well trained. The peeling left us with silky smooth skin which felt amazing when we went into the chocolate bath. The chocolate bath wasn't quite the melted chocolate I had in my head! Instead it was a regular bath with powered chocolate mixed in. Along with some bubbles, we left alone for around half an hour to soak up the chocolate scent. While it was only the smell that really made the chocolate bath worthwhile, the entire experience was still tranquil and left us feeling very relaxed.
Badischer Hof in Baden Baden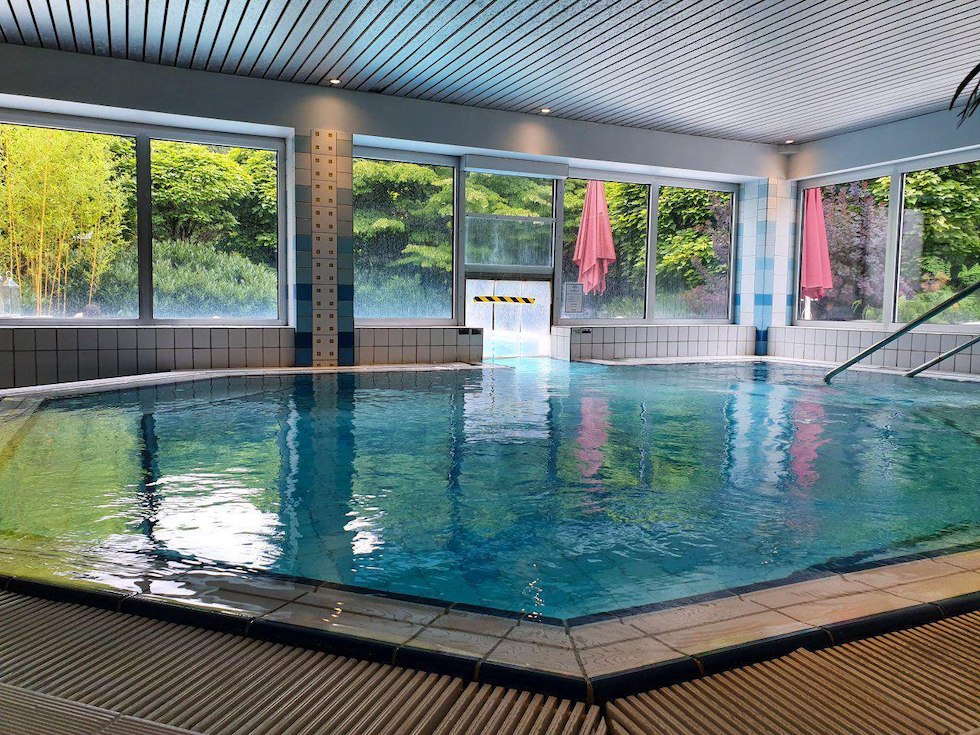 Deep in Southern Germany is the town of Baden Baden. Known within Germany as a spa town (the name itself is derived from the word 'to bathe'), I was expecting the German version of the Belgian town of Spa.
After some research, I settled on the grand 19th Century palatial building of the Badischer Hof which these days is now a Radisson Blu. The building itself is imposing and must have been quite the sight back in its heyday. Unfortunately it is now in dire need of renovation and an update. The layout of the hotel is also confusing and doesn't do the building any favours. The main stairway and what was once most likely the main entrance foyer, is now just a stop to turn at to access the breakfast area – itself the polar opposite of the grand room next door.
The spa itself, for being in a well-known spa town, was woefully disappointing and inadequate. The pools were small and in disrepair. The few spa staff I saw and interacted with were rude and unwilling to assist or answer questions. While looking around, I decided to change my plans and not utilise the pool or book any treatments.
While the building and grounds themselves are grand and definitely full of potential, it seems to me that the Radisson brand has a lot of work yet to do to bring this venue up to spec to similar Blu hotels such as the one in Berlin.
If Baden-Baden comes up on your list of places to go for a spa day, I would recommend you give it a miss.
Hotel Aries and Spa, Zakopane
Hotel Aries is a past favourite of mine and I've had the good fortune of staying there a few times and in different seasons. Zakopane, being a famous holiday destination, has many good hotels. Aries, however, is the only great hotel and despite their 4-star rating, gives a 5-star offering.
Built in the local mountain style with intricately carved wooden interiors and lots of furs, Aries is also equipped with a top-notch restaurant, a laid back bar and one of the best clubs in Poland. While predominately a ski town, Zakopane (and therefore Aries) is good to visit all year round.
One of the main drawcards for Aries is their spa. In yet another region famous for its thermal waters and spas, Aries has, hands down, the best service and best offerings in the area.
The main spa area includes four different types of sauna (steam, salt, Russian and Finnish), a foot massage ritual and a relaxation area. The indoor pool is fairly large and filled with local thermal water. The pool contains therapeutic water jets and a water fountain.
A great addition to the pool area is two outdoor jacuzzis. Both jacuzzis are undercover and work just as well in winter as well as summer. In fact in winter I think there's something magical about sitting in a hot jacuzzi in the evening, sipping a glass of something bubbly, breathing in the crisp, clean mountain air with the snow-lined trees just metres away. A top tip is to check with the hotel staff when they suspect a quiet time will be so you can enjoy this experience all to yourself.
The treatments are high quality and are not to be missed. The wellness centre can be accessed directly from the lifts of your room floor. I particularly rate their facial treatments highly which include eyebrow shaping – always a nice bonus!
Being only a two hour drive from Krakow, Zakopane is a must-have destination if you're ever in Poland. And when in Zakopane, staying at Aries is a no-brainer. Their service is some of the best in the country and all of their rooms are cozy and comforting. Whether winter or summer, skiing, hiking or relaxing, Hotel Aries is sure to compliment and enhance your stay.
So in summary…
While this is, of course, only a selection of spas within Europe, they are ones that I have personally been to and have experienced. I hope my experiences and observations can help you with your decisions when you are travelling next through Europe. If you have discovered your own favourites, then please let us know!