How to treat Self-Isolation as an Opportunity – Part 3: Your Home
Part of our Self-Isolation Series
Part 1: Community | Part 2: You | Part 3: Your Home
During this Covid-19 pandemic lockdown, remember you are not stuck at home, you are safe at home. While it's easy to look at what is no longer available to you, on the bright side you have more time now to live in and appreciate your home. Whether you own or rent, are in a house or an apartment, you have made it your home through the objects and items that you have acquired over time that bring fond memories or simply make you happy.
Now you have the time to inspect every corner of your home and make improvements. You can make plans on how to elevate the space or revisit forgotten areas such as drawers or cupboards. You have the chance to organise your closet and make it reflect your current taste and personality. If, like me, you're hoarding some old things, such as clothes from my teenage years, then now is the time to seriously think if you still need them. I know I won't be wearing these anymore, so they'll be going out!
For me, most of my favourite items are in the kitchen. This is no wonder, as I love cooking healthy and delicious food. Eliminating waste is also important to me and to I aim to achieve that while being as efficient as possible. I only want the most useful and essential items in my kitchen.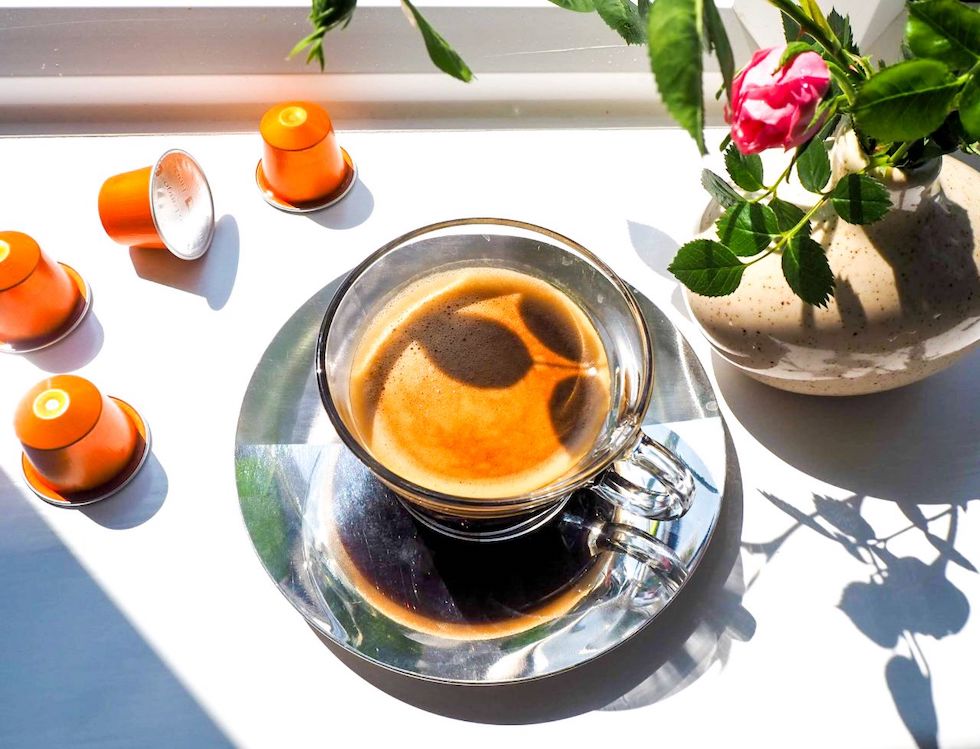 Below I want to go through some of the things in my kitchen that help make it a pleasure and not a chore to cook delicious meals. Having the right tools for the job helps me to be more efficient and it also helps eliminate waste in food and utensils. Getting something that will last you a lifetime is a lot more environmentally conscious than "fast" utensils that, while cheap, will need constant replacing and sending to a landfill.
Knives
Let's start with one of the most important yet underrated tools in your kitchen – your knives. Having good knives is a game changer in any kitchen. A few years ago, I went to a knife-skills cooking course at a school in London that was run by Michel Roux Jr. Unfortunately it's closed now, otherwise I would be keen to promote it. It was a really great experience to be taught by professional chefs how to chop the basics like onions, herbs and even oranges. These are skills that I can apply every day.
However, for me the biggest insight from this course was how much the tool itself made a difference in addition to the technique. We were using knives from Global Knives that I instantly fell in love with and now have in my kitchen. They are made by a Japanese company and are the perfect shape and weight. Out of their vast range, I tend to use around four: a cook's knife, a bread knife, a paring knife and a vegetable knife. These knives truly elevated my game in the kitchen and made chopping, slicing and dicing a pleasure. My wrist and arm muscles have been saved, not to mention my reduced risk of injury!
Glassware
From a hot tea or coffee or even soups, I have absolutely fallen in love with thermal glassware. Their insulating layer means the contents remain hot while my fingers and hands are protected.
I also use them frequently to pour hot water from the kettle and carry it to another place in the house, such as my office. This has made me drink more water which is a huge bonus for me as I was drinking nowhere near enough previously.
Pots
Another very important kitchen investment for me was Le Creuset pots. I first bought two Le Creuset pots around five years ago in a sale. Even though they were expensive, I had heard and seen enough to know that this was a good investment. I still use these pots regularly and they've been worth every penny.
Before I invested in Le Creuset, I would typically buy new generic-brand pots every six months or so. They would tarnish or get damaged to the point where I could no longer cook with them including entire handles snapping off. Not to mention that they would often put me off cooking altogether.
On the other hand, my Le Creuset pots are indestructible. The first time you get a new one you need to break it in and season it. But once you've shown it some love in the beginning and keep it away from high heat, it will serve you forever. All Le Creuset pots come with a lifetime warranty if you treat them correctly, too! They look beautiful and come in a range of colours, are great to cook with and easy to wash – a true investment.
Pans
Following on from my success with the Le Creuset pots, I have now started investing in Le Creuset pans and so far have five, with, I think, some more to go. Like with the pots, some of them need breaking in and seasoning, such as the stainless steel variety and it's worth paying attention to the instructions when doing this as it can be a bit tricky.
Just like with the pots, I found myself frequently buying generic pans to replace damaged and unusable ones, including some that even had their "non-stick" surfaces peel off into my food! Thankfully this no longer happens and my Le Creuset pans are still going strong.
Coffee Machine
I got into Nespresso before I met my husband who also likes his coffee. In this we differ as he prefers using an Aeropress. Comparing our coffees is a running competition in our home and sometimes our guests are dragged into it to help decide! Hint: Nespresso is better!
Nespresso is my absolute favourite when it comes to home-made coffee because it's very quick and easy to use and I love the taste and wide range of the flavours available. It's also very quick and easy to clean. If you don't have a lot of space, they have many sizes too! You can literally have one next to the breakfast cereal in your kitchen as well as in your office or on your desk.
As you can see, I focused on items in the kitchen. I'm sure you guessed that this is my favourite place in my home. Since I spend there a lot of my time, I was always keeping my eyes open for items that will make it more efficient and pleasant to keep cooking healthy meals on a daily basis.
I found the gems above after a lot of trial and error and when I found them, they elevated my kitchen usage as well as the space itself. And last but not least, they are actually saving you money. While they can be expensive, once they are bought, they will go the distance with you for years, rather than having you constantly buying cheap no-name brands which all very quickly add up. They are the definition of an investment; financially, aesthetically and most importantly, in your time and energy.
Which items in your house make it a home?