Good Hair Day – 6 Tips For Luxurious Hair Care At Home
While in lockdown we are, quite rightly, spending all of days at home. Our activities and priorities have changed drastically since the pandemic started and many of us needed to adjust into doing everything at home for the very first time. Just like our priorities, our focus has changed when it comes to our looks. At home we can afford to be more comfortable than professional in our looks. This not only goes for our choice of clothes, but also for our make-up routines and hair styling.
Ironically for me, this is the time when I started paying more attention to my hair and how I care for it. Being deprived of my regular visits to a hair salon, I started analysing what the routine my hairdresser was following to make my hair look its best. While the trim is not something I would be comfortable to imitate at home, the treatment, however, is. Here's how I do it.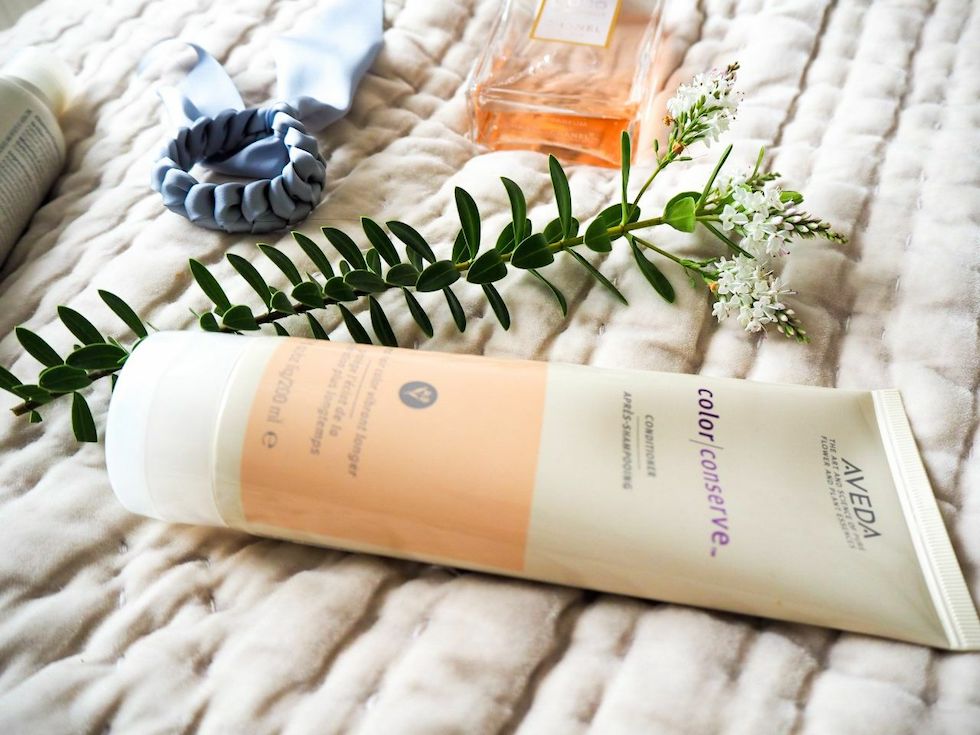 1. Apply Olaplex 3
In the mornings, I wet my hair and apply Olaplex 3 Hair Perfector for 20 minutes. Before I start my day, I watch my favourite show and sip a cup of coffee so that it doesn't feel like I'm waiting at all. Olaplex 3 is specifically created for at-home use to look after your hair inbetween salon visits. It has a way of repairing your hair structure and improving softness. I also get a great feeling knowing I'm doing what I normally would anyways, with such a great product working on my hair.
2. Wash your hair with Aveda Colour Conserve
After the Olaplex has worked its way into the bonds of my hair to repair them, I wash my hair with two products my hairdresser recommended for my shoulder length and coloured hair: Aveda Colour Conserve Shampoo. It makes your colour look more vibrant and your hair feel silky and smooth. What appeals to me the most is that it's an organic plant infused shampoo so I don't have to worry about any harmful toxins.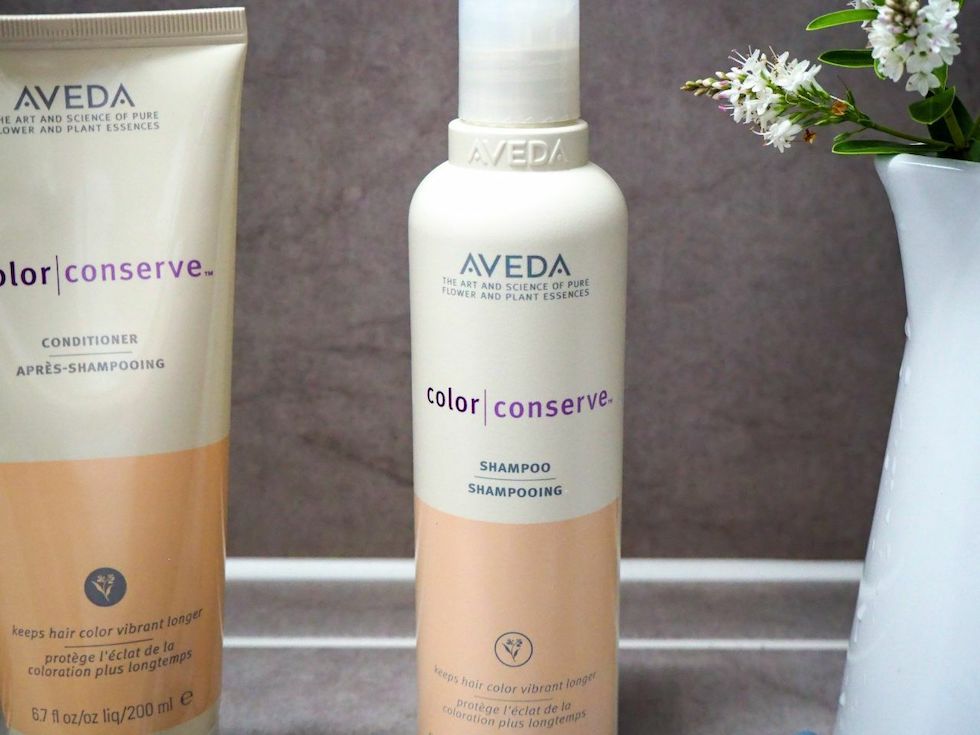 I wash my hair with Aveda Colour Conserve twice. And trust me, it is the second wash that makes all the difference. After a good lather, I rinse my hair well and then apply a little bit more shampoo again, but just a little bit. You will notice how much farther that second batch of shampoo gets you in the second wash when you do this. And if you take the time to wash your hair mindfully, then you will notice a relaxing sensation coming through from the process. Finally, I finish with applying Aveda Colour Conserve Conditioner mainly for the ends. I then finish up with a thorough rinse.
3. Air dry
After all the washing I let my hair air-dry a little bit in an absorbent towel. This will cut the time needed to blow dry my hair later on. The drier my hair is, the more elastic it is when trying to shape it with a brush. I definitely don't want water to still be dripping when I start blow drying.
4. Heat Protection
Now it's time to apply another magic product I discovered about two years ago: Kérastase Nutritive Nectar Thermique. This is a nourishing milk designed to protect your hair from blow-drying and heat styling. It gives my hair a nice feeling and it smells divine too! I apply just a tiny bit to the lengths and ends and I leave it in.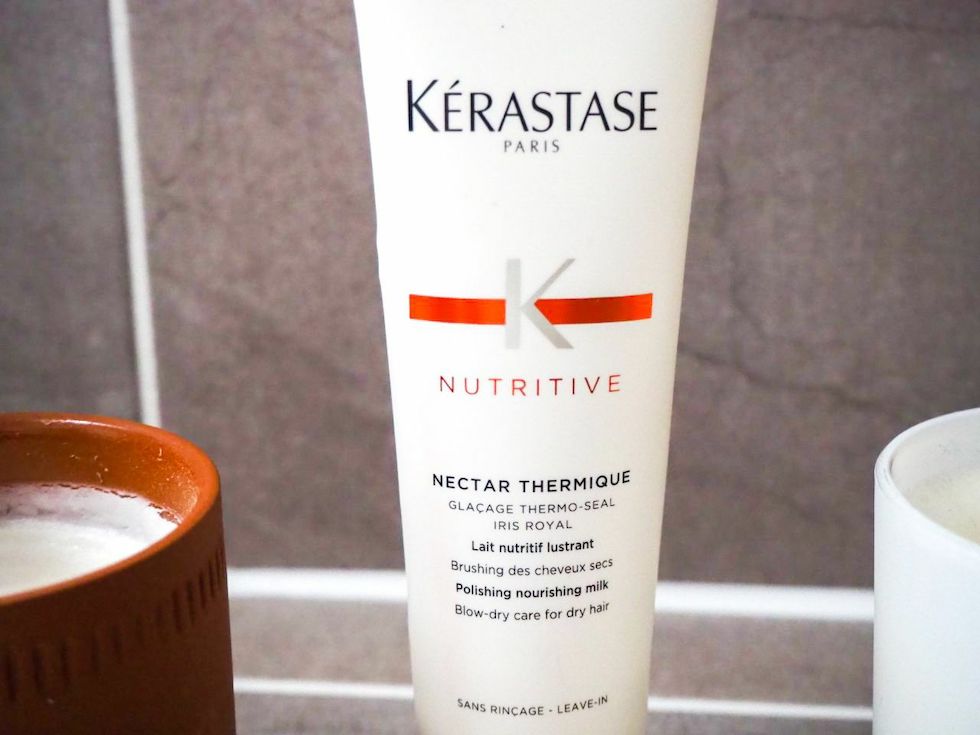 5. Blow-dry
Then I blow dry my hair. I have an Olivia Garden Ceramic + Ion Thermal Hair Brush which makes the whole process quite fast. The larger the brush, the less time it takes. It takes me around 20 minutes with a large brush. Blow drying makes my hair look amazing and in my book it's worth every minute.
I currently use a ghd hairdryer that serves me well but a Dyson supersonic hairdryer is definitely on my Christmas wishlist. I want to cut my 20 minute drying time in half and I believe the Dyson will do just that.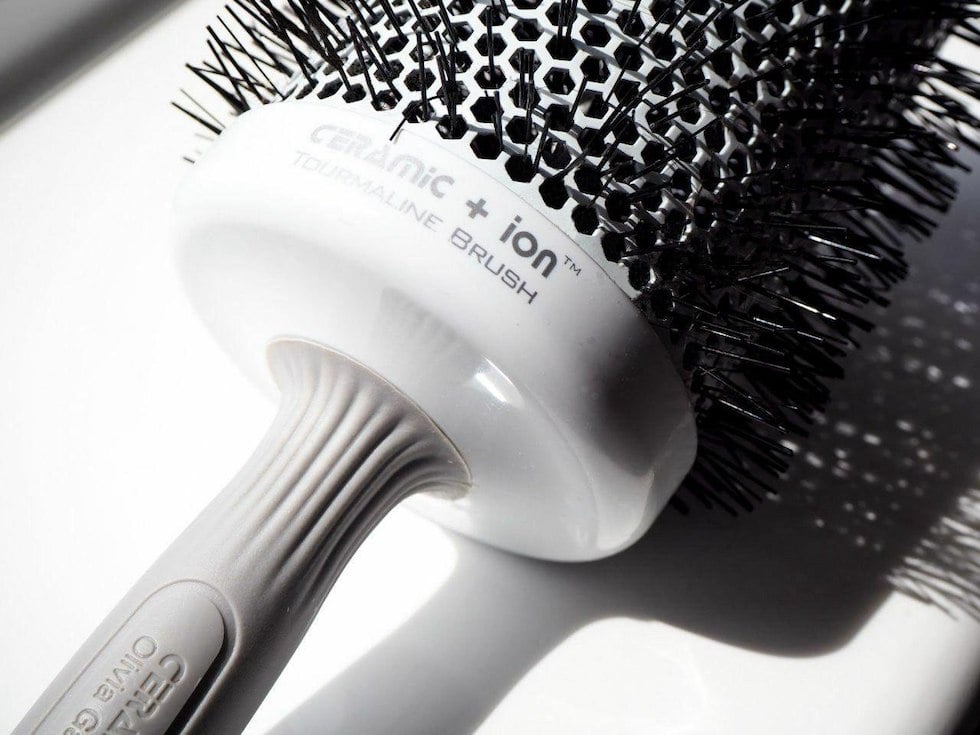 6. Admire your work
I don't do this ritual every day but around once or twice a week is enough for me. There is a huge difference in the outcome of going through this process and the simple quick wash I normally would do before leaving the house. Just like there is a difference between a rough dry and a blow dry, the time invested is paid back. While in quarantine we now have time to indulge in little things like this so why not take advantage of it?
As they say, give it time and the product will do the job for you, and these products will work wonders on your hair just as they do on mine. To take full advantage of my good hair day, I always make sure I have some video chats booked in later in the day, too!