Luxury in the Orient with Landmark Service
Tip: When in Hong Kong looking for hotels in a similar price range, choose the Mandarin Oriental The Landmark if you're looking for good value for money. The service is so impeccable that you will feel well looked after and really listened to and you'll be leaving relaxed and rejuvenated.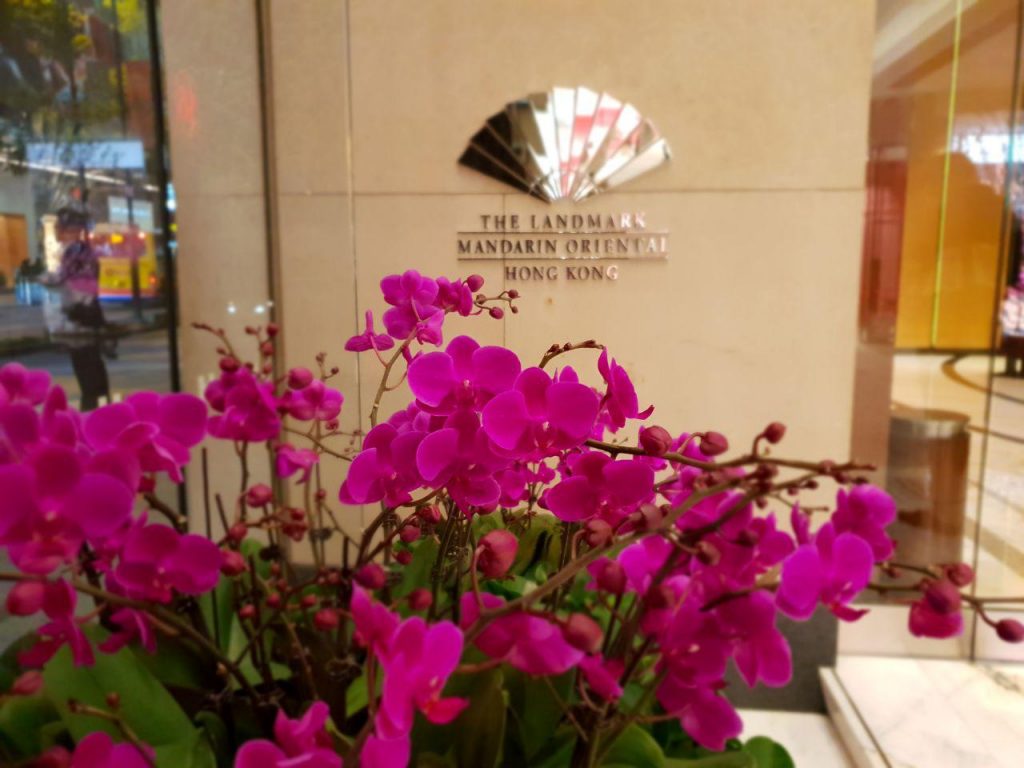 Enter the magical door of the Mandarin Oriental The Landmark. Why is this door magical? It's because it separates all your previous hotel stays from this one. From now on, you will know what the perfect hotel stay should be like.
Staff: It feels like the staff's middle name is "thoughtful". To give you an example, the hotel has a Guest Recognition Manager whose purpose is to make you feel recognised, welcomed and looked after. And she delivers. You know that PA who anticipates your needs before you even know you had them? It's like that – but with velvet gloves. Our first encounter with the Guest Recognition Manager made us feel really listened to while she was getting to know us.
To give you an example, I was going to buy some tea for myself and for my family to gift after coming back home. I asked the Guest Recognition Manager about recommendations on where I can buy nice tea. There is nothing like local knowledge, right? I go on my search for tea and after I come back to my luxurious hotel room, I find a present on the table. It's a pot of fragrant and delicious tea as part of a gorgeous tea making set! Accompanying the tea set were instructions on how the tea should be brewed for optimal results. That just made my day.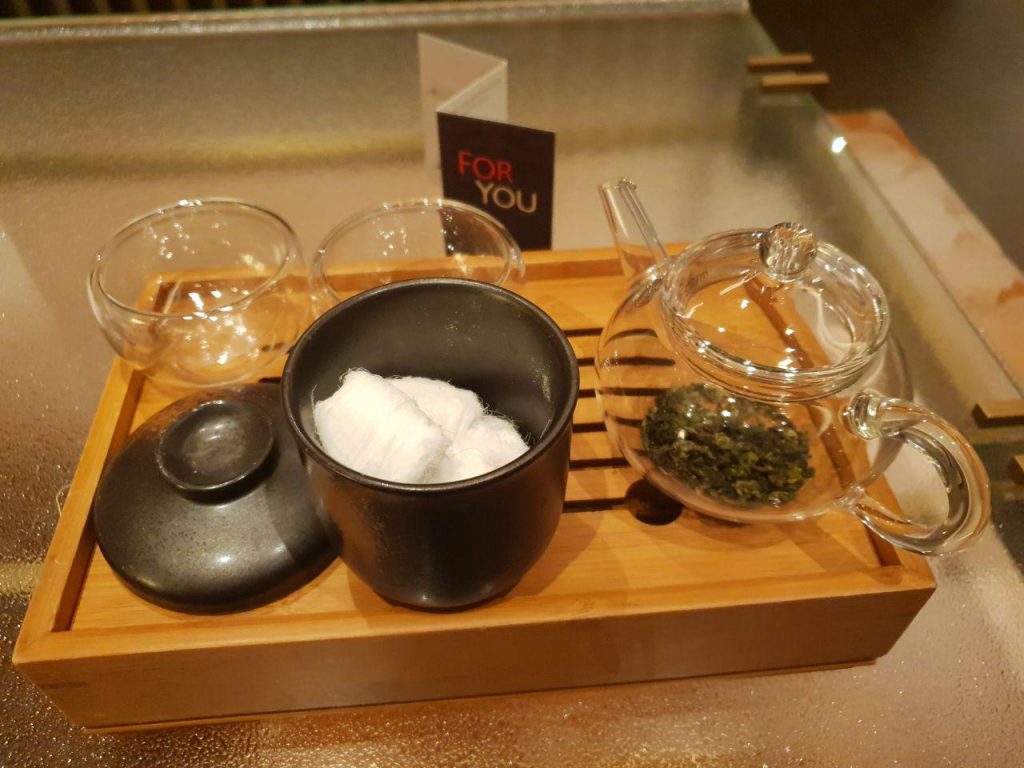 Room: Imagine the most beautiful room you have ever seen. It's furnished with style, elegance and warmth. Its decorations sooth the eye. The room contains everything you need for an overnight stay and more. Even the toilet roll has its own elegant cover! Not forgetting there's also a yoga mat and compressible water bottle if you want to exercise in the room.
If you prefer to exercise with an instructor however, the hotel has a yoga and wellness centre where you can attend a class. The class is usually small, so you get more instructor attention. It's entirely possible – as it happened to me – that you will be the only one in the class.
Breakfast area: It can be an adventure in itself for the variety of dishes offered. It has both Asian dishes and a Western selection including a huge variety of fruit and muesli. You can push your culinary boundaries as much as you like in a safe and luxurious environment.
Location: Amazingly central. And if that wasn't enough, if you don't feel like going outside, you can get to many places from the hotel without needing to put your feet on the street. This might be a foreign concept to some, like it was for me, however the topography of this city is taken to the next level, figuratively and more importantly, literally. This intricate infrastructure of the city is an immersive experience in that there are multiple elevated corridors and foot bridges above the ground. Using these, The Landmark is joined with its sister Mandarin Orient hotel a couple of blocks away. On the way between the two there are shopping malls and restaurants, making the walk pleasant, filled with delicate perfume and with an optimal temperature all the way adding a little magic to every step.
Food: There are several good restaurants which can be reached through these corridors too. They offer a choice of cuisines including a number of Hong Kong's Michelin starred restaurants.
Of course it's a luxurious hotel and the price tag is not low, but the service is so outstanding that it is actually very good value for money. If you want to take your date there, there is a lot to impress with. If it's a special occasion, the Guest Recognition Manager will make your stay extra special in their own thoughtful and subtle way.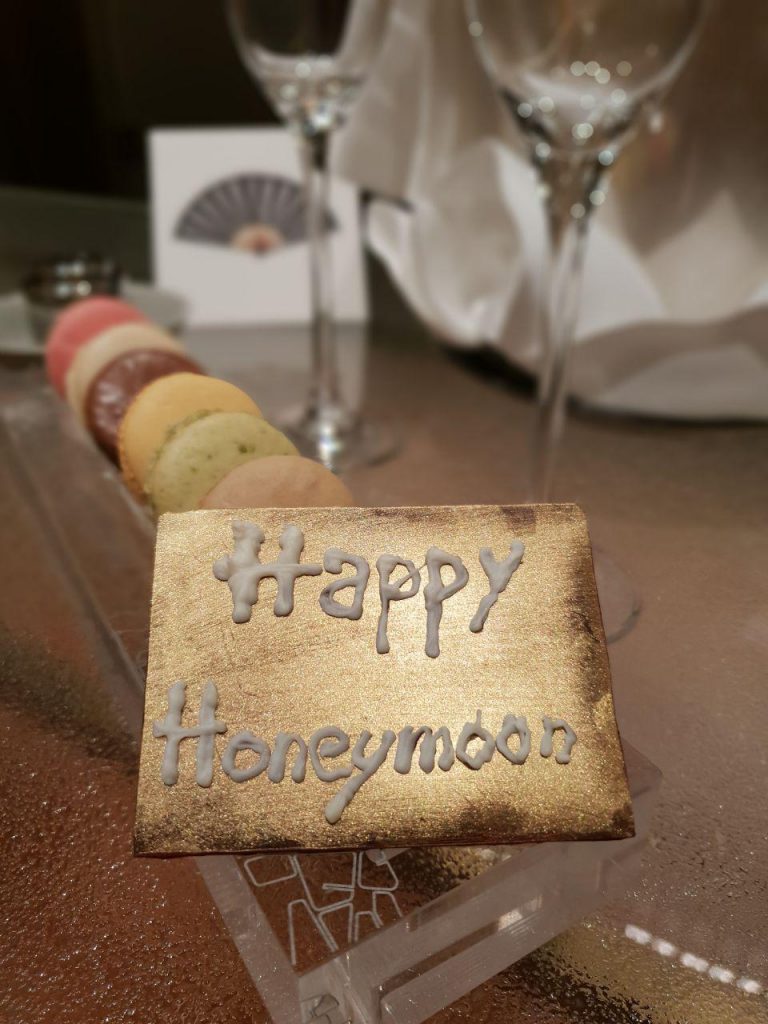 It's places like the Mandarin Oriental The Landmark that help define luxury and help set the standards. Are there cheaper stays in Hong Kong? Absolutely. But within its class, The Landmark is a step above the competition, and Pullman and Four Seasons should sit up and take note of what The Landmark achieves on a daily basis.