Sightseeing at The Shard in style
TIP: Go to the GŎNG Bar instead of the traditional viewing platforms – both cost around the same but GŎNG Bar offers the view and yummy cocktails in an opulent ambience, whereas the traditional viewing platforms offer the view only.
The Shard is London's tallest building with high speed elevators that travel at 6 meters per second towards a stunning view. The Shard also has two more traditional viewing platforms, the indoor viewing platform on Level 69 and the open-air Skydeck on Level 72. However the wow element is an experience on Level 52: GŎNG Bar, which is part of the Shangri-La Hotel.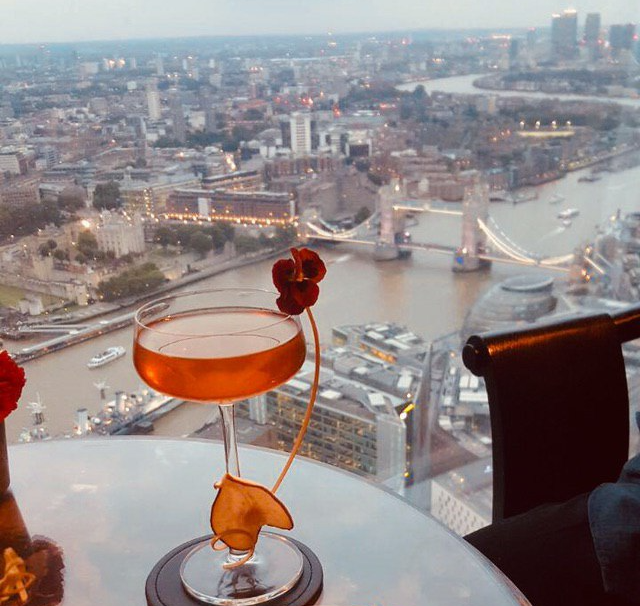 What is interesting about GŎNG Bar is that you can enjoy being a tourist in style. Forget the queues, crowds and rush. Instead, imagine enjoying the view while you sip a delicious cocktail ordered from a creative menu in a quiet, sleek and intimate ambience. Not necessarily slow, free-style tourism, because there are certain requirements you have to keep in mind, like the 2 hour slot and £30 minimum spend. But it will make the evening feel like quality time, rather than visiting a tourist attraction.
The viewing platform's prices vary from £24 to £52 but even with the latter you get only one glass of champagne and a photograph, however with a £30 minimum spent at GŎNG Bar you get two cocktails in an exquisite atmosphere (and sometimes they also offer complimentary snacks which always helps).
The deal is so good, that GŎNG Bar limits you to two hour slots. Although to be fair it's not always reinforced and depends on how busy they are on the given night. Nevertheless, don't make plans to stay there for the whole evening. The good news is that London has so many great restaurants to take your date to in the vicinity, that the GŎNG Bar is the cherry on the cake, rather than the cake itself. It's the perfect place for sunset cocktails or a night cap (or at least two).
Imagine enjoying the view while you sip a delicious cocktail ordered from a creative menu in a quiet, sleek and intimate ambience
I mentioned a creative menu earlier. Each time I have been there, the menu has been different as it changes based on seasons, but each time it's been mind-blowing. Imagine a menu that is inspired by film directors, or by great ideas and innovations of our times, e.g. a hot air balloon. They not only provide original conversation starters but also are an inspiration. Given all this, the minimum spent is very achievable. If you have two cocktails, the minimum is met. Keep in mind that for London, £15 for cocktails as good as these is considered very good value for money.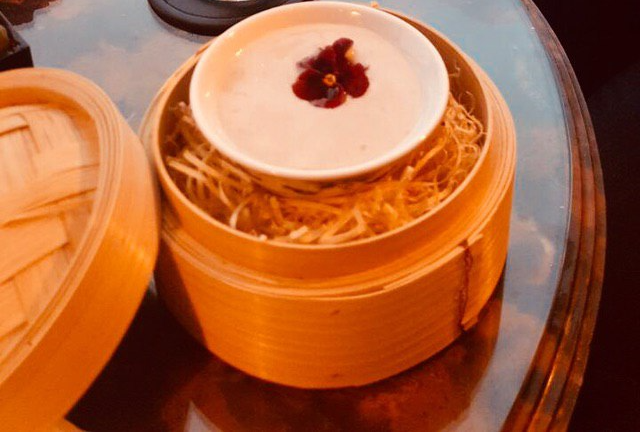 In case you prefer to spend more time appreciating this venue and you prefer to eat before hitting the GŎNG Bar, I can recommend Aqua Shard. It's a restaurant located on Level 31. You can enjoy contemporary British cuisine while taking in the view on all the main landmarks London has to offer.
Venues like GŎNG Bar don't immediately come to mind as a tourist attraction. However for the same view, the same price, but with better surroundings and some of London's best cocktails, you can't always believe the hype of the traditional tourist attractions. So next time you're in London, go treat yourself, have a cocktail in the clouds for us.