Top Shelf for Bottom Dollar
For those of us who enjoy a tipple every once in a while, appreciating a well made cocktail, a delicious wine or a smooth vodka is what it's all about. Like any of the finer things in life, understanding the craft and the story behind what you're enjoying only adds to the whole experience. Combine that with watching an expert create or select your drink means you can concentrate on the taste and the flavour of your chosen drop.
There are many amazing venues that will serve phenomenal cocktails often with creative themes and unique presentation. Top restaurants will always have a sommelier who will absolutely nail the wine pairing with your meal elevating both food and drink. Many small batch craft distilleries are creating some stunning spirits, especially around gin and vodka, often found at top and exclusive bars. However all of this comes with a price – quite literally.
Imagine a quiet winter's night in a cosy and warm living room, chilled music playing in the background with great conversation fuelled by your handmade drinks
At retail prices some of these drinks can end up costing quite a lot. At a Michelin starred restaurant, it is not uncommon for the wine pairing option to run into the hundreds – the same cost as the food itself. In London, a top-tier cocktail can easily be north of £20. Now of course the price tags on these drinks are for more than the alcohol itself. It's for the service, the knowledge and expertise behind the drinks as well as the whole experience that is on offer at the venue. When you take all of these things into account then these prices are actually quite fair and reasonable.
At Aspiring Snob, we'd be the last ones to discourage you from going to an amazing venue to enjoy delicious and unique drinks. However after doing that a few times the bank account starts to take notice. The idea, then, is that we want to take our learnings from all of these exceptional venues and bring them into our home, where we can enjoy the same drinks for a fraction of the price.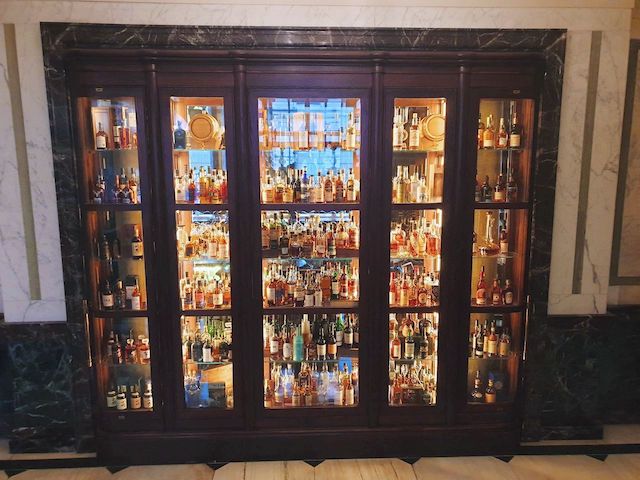 In order to do this, the first thing to look at is what your favourite drink is. Is there a particular cocktail, wine or spirit that you find you order or look for the most when out and about? If it's a cocktail, ideally you already have a strong idea of how you like it made and perhaps even know of a few modifications to tailor it exactly to your palette. This is the best starting point for building your own home bar.
You are probably no stranger to the fact that alcohol is far cheaper to purchase in a supermarket or a liquor store. But what about your favourite cocktail? Unless you consider Jack and Coke a cocktail, then getting your number one choice pre-made isn't likely. So let's look at my own experience.
Personally I'm very impartial to an Old Fashioned. I was introduced to this drink many years ago at The Caledonian's hotel bar in Edinburgh. I love the orange notes and the slightly sweetened taste to counter the kick from the bourbon. As a cocktail, it's not the most complicated, but like a caipirinha with only four ingredients (ice, sugar, lime, cachaça) it's very hard to make it well.
After ordering an Old Fashioned in many bars around the world, I was once offered the ability to customise it – at a cocktail bar in Estonia, of all places. The lightbulb above my head glowed brightly as I started to realise all the variations and combinations I could do. I now quite like it with a dash of both orange and dark chocolate bitters along with Woodford Reserve bourbon. As you can imagine, many bars like to charge extra for the top shelf spirits so the ability to enjoy my favourite version was limited. My variation above has cost me anywhere from £12 to £28!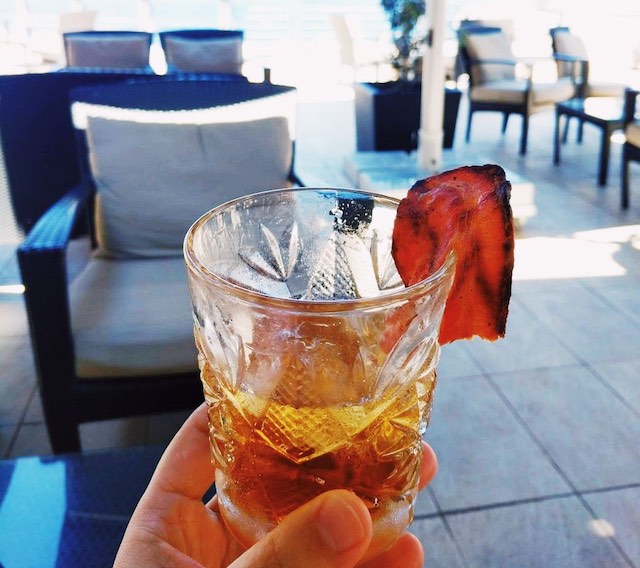 Here's where the home bar becomes essential. At a supermarket in the UK, a bottle of Woodford Reserve 70cl averages for about £30. Assuming you're using double measures of 50ml, one bottle will make you 14 Old Fashioneds running at £2.14 a drink for the alcohol. Add to that a 10cl bottle of Angostura Orange Bitters which goes for about £10, which should, quite literally, last you around 100 drinks. So let's say 10p per drink for that one. Next up you'll need some sugar (I recommend demerara), ice and an orange for the rind.
Rounding up, you can enjoy a custom home-made Old Fashioned for as little as £3 a drink. While you are missing out on an experienced and skilled bartender making it for you with the ambience and service of a trendy cocktail bar, isn't it sometimes better to spend a night in with your partner or friends, entertaining them with your own magnificent bartending skills? Imagine a quiet winter's night in a cosy and warm living room, chilled music playing in the background with great conversation fuelled by your handmade drinks.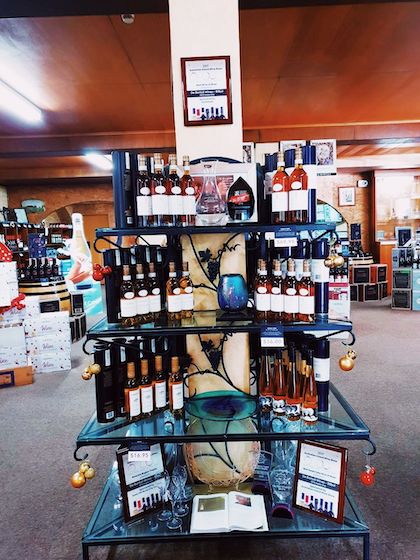 You can then extrapolate my example with one of your own. Feel free to substitute my Old Fashioned with the tipple of your choice. While cocktails at home are probably the best value for money, the same applies for great wines and spirits that also are always cheaper at a supermarket than a bar. If you're lucky enough to be near vineyards, you cannot go past the prices available at the cellar doors. For a spirits example, Johnny Walker Blue can be bought for around £200 a bottle, whereas shots in a bar can reach £50 – that's £1500 for the bottle at a bar!
Once you have secured the ingredients for one drink and mastered that, try branching out to others and also experimenting with different additions or ratios. The great thing about experimenting at home is that the next time you are out at a proper bar, you can give your requirements to the bartender who will make your drink exactly how you like it. I've found that I even teach a trick or two to seasoned bartenders which strikes up some good chat and banter and makes the evening go that little bit better.
We all love a good night out on the town and there's nothing quite like enjoying an amazing venue with quality service and top notch drinks. However for those nights in or entertaining at home, you can recreate those nights out at home for a fraction of the cost. Why not try it yourself? Pick your favourite cocktail, order the ingredients and give it a go! We'd love to hear about how it went and what your favourite bar drink at home is.