Hidden Gems at Hotel Stays
To get the ultimate value out of hotel stays, all you need is to keep your eyes open for what amenities are on offer and just go for them! I've had many exquisite experiences throughout my hotel stay career, but I want to mention the top of the top here. My most exceptional four experiences I found completely by chance. Every single one was a nice reminder of the abundance of opportunities around you if you are keen to try. These experiences totally made my day and I felt that I was really taking advantage of what was on offer but many people miss out on.
The first experience is the value of a valet car park (which I covered in my other article), another was a sensational swimming pool at the Mandarin Oriental Hyde Park, the third was a phenomenal yoga session at the Mandarin Oriental The Landmark in Hong Kong and finally I had an epic Sense Spa experience at The Rosewood in London.
Dreamy Swimming pool at MO Hyde Park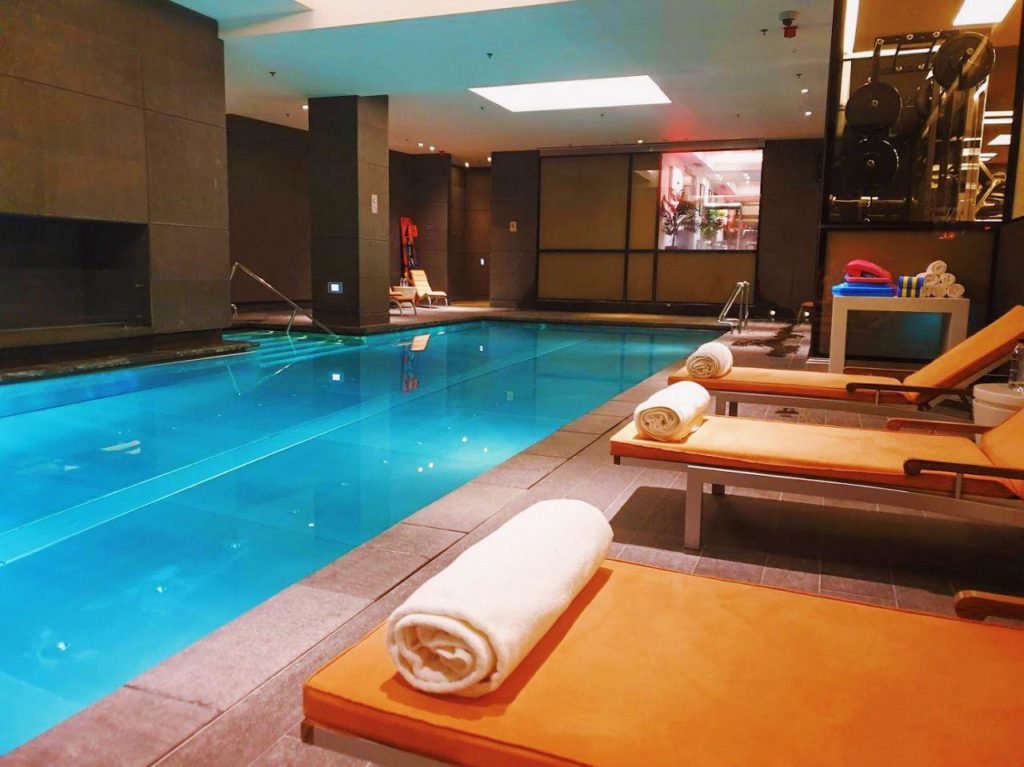 Recently I had the opportunity to stay at the Mandarin Oriental Hyde Park. Being on my own, I decided to use the swimming pool facilities. There were two ways this could have ended up: either the pool will be full of other MO guests, or given that it's a Saturday evening, there will be no-one around as people are getting ready for dinner. To my delight, it was the latter! I was completely on my own. The whole swimming pool, changing rooms and amenities were all laid out just for me. Naturally I took this advantage to the fullest!
I stayed there until I did 40 laps, which for me was a real accomplishment as I hardly ever swim. Any more and I would be gasping for air and feeling the exertion in my arms. I'm not sure if it was the luxurious ambience of the pool area that made me feel like I was Superwoman, or the fact that it was all there for me, but I had no problems putting the laps in. I didn't need to try my hardest to get out of the way when some super fit swimmer comes from the opposite direction but is in my lane. This time there were no lanes and the whole width of the pool and calm waters were at my disposal. And all that was included in the price of the accommodation.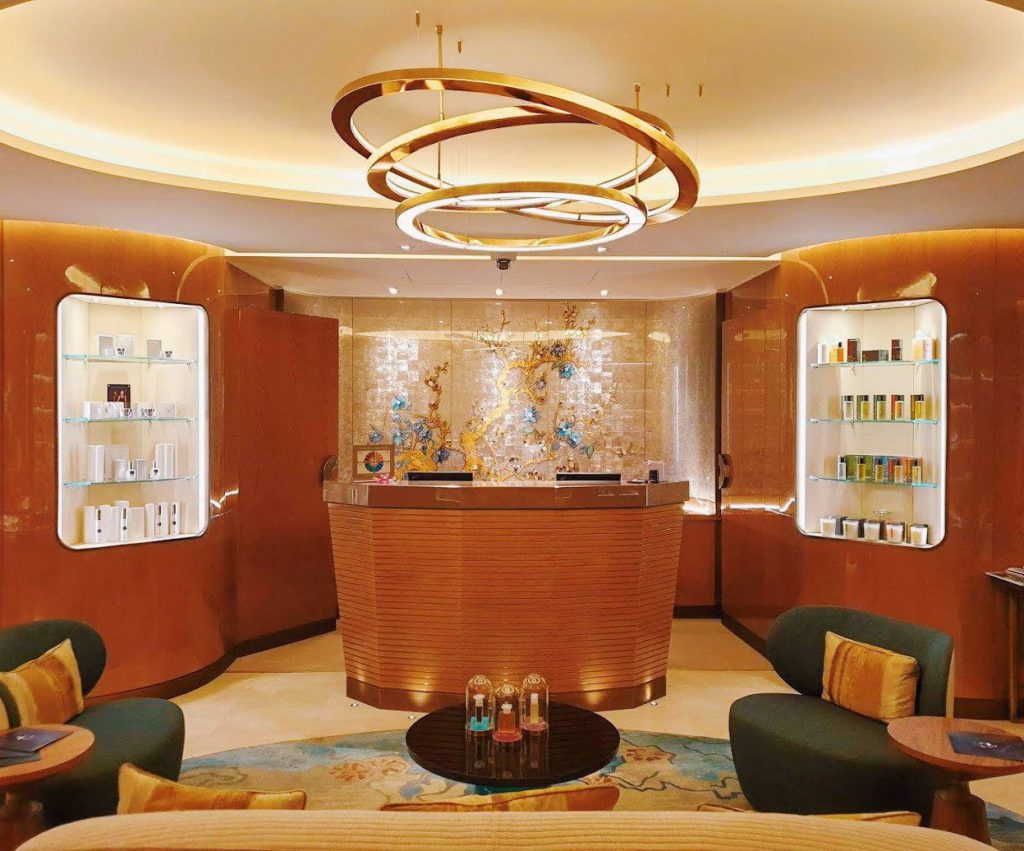 The Magic of Yoga at MO Hong Kong
When I arrived at Hong Kong, I'd been travelling for weeks and I really felt I neglected practicing yoga for too long. While I'm not a yoga junkie, it does help me with my back and I need to do it on a fairly regular basis. When I got the MO The Landmark, I was surprised to see they offered a yoga class a couple of times per week. Without thinking too long on it I decided to try it out. I made a booking from my hotel room and off I went. It was HK$395 (~£40), so no too far from a standard price for a group session with fellow students and one teacher. When I came to the class I was blown away by the beauty and the wide range of props all immaculately arranged in the room. All was squeaky clean and fresh and there were water bottles and towels available. You did not have to bring anything apart from yourself. However what happened next was the cherry on the cake.
I thought I was the first one in the class to arrive, but it soon turned out that I was the only one! This meant I had a private session with the yogi 1-to-1. The listed price for this session is HK$1175 (~£120). Very soon after the warm up, the teacher adapted the poses to what I personally needed most based on his observation of my movements. Without me saying a word, he noticed what my past injuries were and what limbs I was favouring. I was amazed by his ability to spot my issues which I thought I was hiding well, and also in his ability to adjust the poses to be exactly what my body needed. He went on to even give me homework – a couple of exercises I could do when I have a spare moment. What was supposed to be a regular yoga class with other students where we all follow the teacher's instruction turned out to be a private session 100% tailored to me. You can imagine how this experience made me feel and it motivated me to keep looking out for more hidden gems.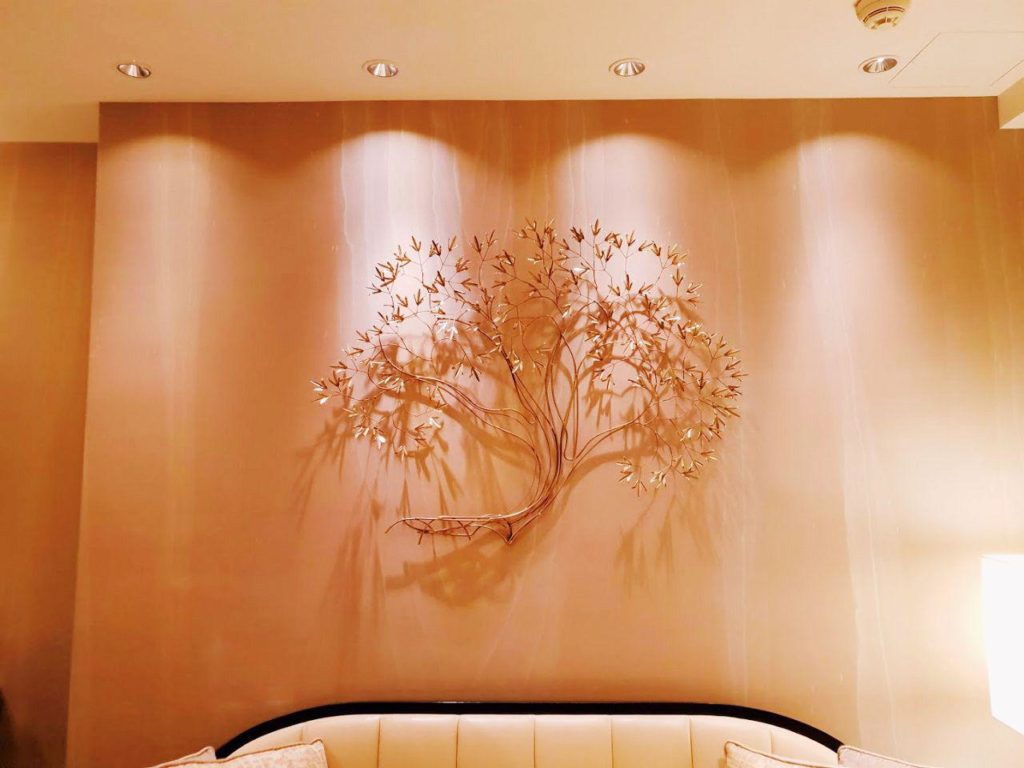 Feast for your senses at Sense, A Spa at the Rosewood Hotel
When I stayed at The Rosewood in London, I went to the spa in the morning and was impressed by the beautiful and luxurious facilities. Due more to luck than planning, I again had the steam room, sauna and relaxation room all to myself!
The relaxation room has a sense of tranquillity about it and every detail was well thought through. The surroundings make you want to stay there forever. There were large bamboo shoots in the middle which emanated calm and serenity. Still and sparkling water and other super healthy refreshments and magazines were available and could be enjoyed on very comfortable relaxation beds. I felt transported to a different world, where all you need to do is decide whether you want cucumber or bubbles in your water.
How to make the most of hidden gems
First of all, you need to have the right gear. I always have my swimsuit and my sweat pants in my suitcase, even if I did not manage to check exactly whether a hotel I'm staying at has a pool or spa facilities. Sometimes what is reported on-line is inaccurate or out of date.
Then, after arriving to the hotel room, I make sure that I always review the hotel room brochure and other literature that is normally available on a desk or table. I check if there is anything I want to try that maybe I didn't plan on or know about before my booking.
Thirdly, whether there for business or pleasure, I try not to pack my schedule so tightly that I cannot take advantage if these gems do pop up. Sometimes this one may be challenging, but try to leave some room for spontaneity if you can.
Lastly, keep an open mind and just show up! If something turns out not to be to your liking, you can always leave even just after you arrived. But by getting yourself to try things out you'll be mind-blown many times!