Value for Luxury – Vila Joya in the Algarve
My journey to discovering the value of luxury was a very personal one, and one that started quite late in my life. Coming from a typical middle class suburban background, I was one of the first in my extended family to attend University. Soon after I found myself in the job market sitting at a desk with a computer collecting a pay cheque each month.
Having disposable income for the first time in my life, I did what any 20-something would do – I spent it. Finally I could buy what I thought were the finer things in life (new clothes, a new computer, a car that didn't break down all the time) and I could also afford to go out more. Suddenly a night out wasn't about going to the trashiest place in town because they had a two for one offer, but instead it was going to nicer venues and discovering that alcoholic drinks could be enjoyed and appreciated, not just consumed.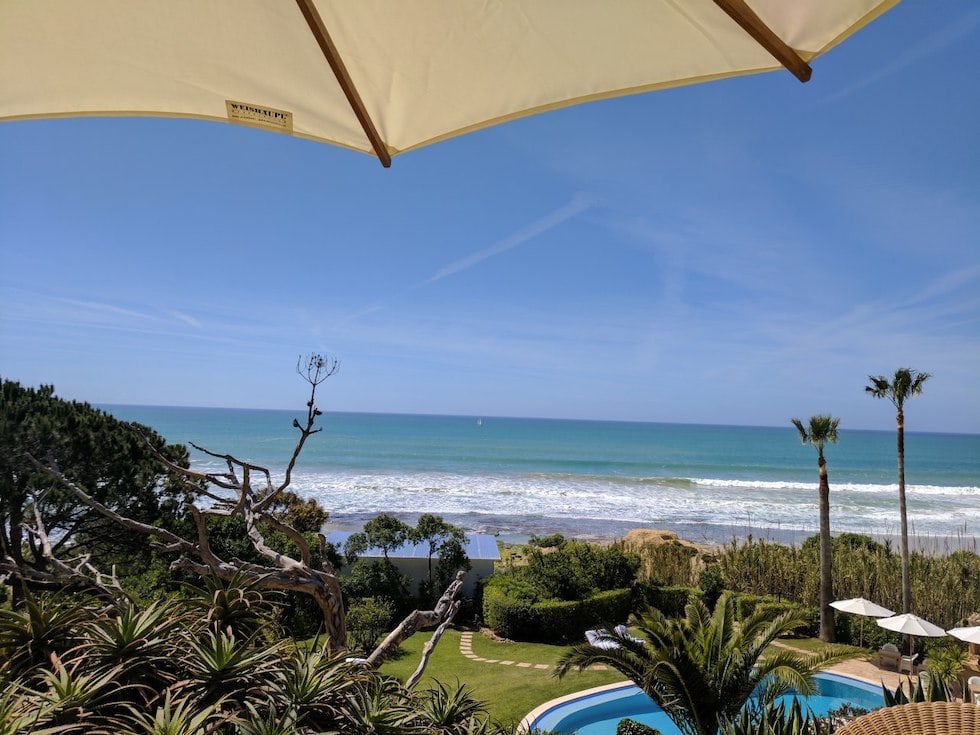 Throughout this period of my life, I was aware on the periphery, and indeed from time to time I had glimpses, that there was another world out there. A world of exclusivity, of unparalleled luxury where only the finest of foods and drinks were made available. A place where the service was always impeccable and the surroundings lush and comforting. This was a world that I never thought I could reach. It was a world that existed purely in magazines and TV.
How wrong was I…
Fast forward many many years of the same attitude and lifestyle, and I reached a point in my life where long term commitments were required. I had met my Significant Other, my soulmate and my partner for the rest of my life. Naturally I wanted to go all out to impress and create a memorable occasion when I wanted to propose to her. This is where I was able to enter into the world that had just been out of my sight for so long.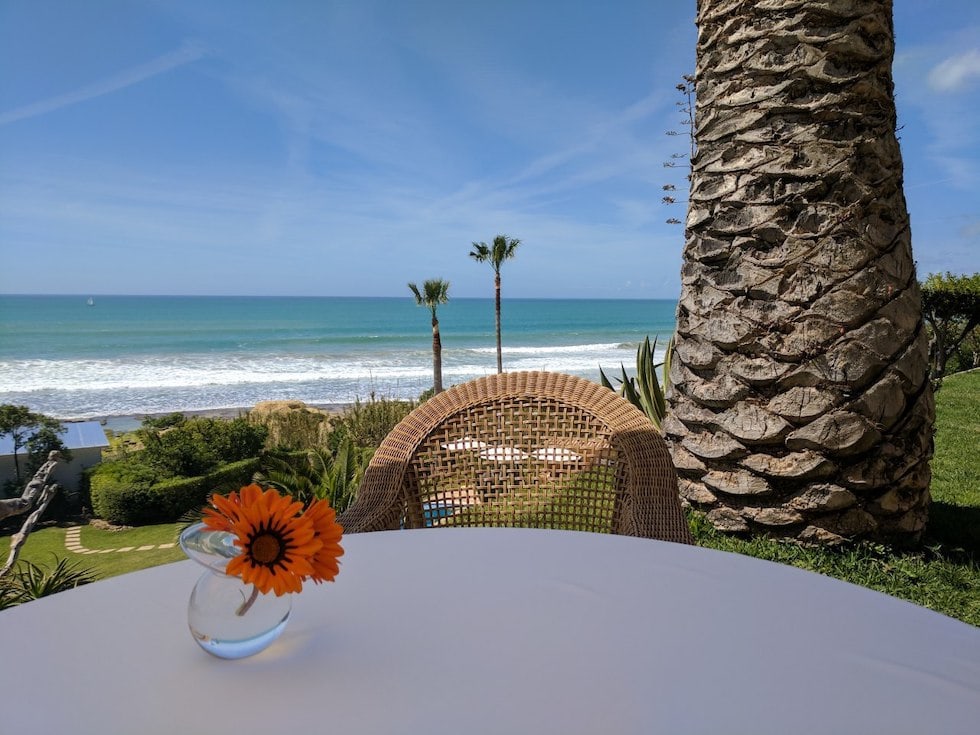 With a "spare no expense" attitude, I spent months researching the ideal venue to pop the question. I had a few criteria in mind related to common interests we shared and locations and experiences that I knew she would enjoy. Eventually, putting all of these together, I discovered Vila Joya in the Algarve.
Situated in Albufeira, about a 40 minute drive from Faro airport, Vila Joya was an old farmhouse that has been renovated, updated and expanded over the years. Complete with a two star Michelin restaurant (one of only six in Portugal and celebrating its 20th of year of two stars in 2019), a cellar with arguably the best view in the world and simply oozing luxury, Vila Joya was, I knew, the right place for a proposal.
In contact with the staff prior to our arrival, everything had been arranged for a surprise proposal with timings, locations and amenities all confirmed. Dinners were booked (my first time at a Michelin starred restaurant), our suite was selected (complete with two terraces, one with a private jacuzzi) and even a port wine tasting was snuck in there (it is Portugal, after all!). I even booked us business class flights – the first time I had ever flown business class.
While the expenses started adding up, I knew this was a once in a lifetime event so pressed on. What happened next was absolutely life-changing and eye-opening. From the business class lounge at the airport leading into bubbles on the flight to being chauffeured in a sleek 7-series BMW to Vila Joya, the entire trip was seamless and hassle-free. Being used to organising everything myself having backpacked around the world a few times, this was a pleasurable change of pace!
Upon arriving at Vila Joya and greeted with a "welcome home", everything, and I mean everything, was handled for us. This was my first time experiencing a venue where the staff all know who you are and work around you and your schedule. No needing to plea for a later checkout or calling reception to get fresh towels because the maids missed your room. We were the centre of their world and they ensured that it stayed that way throughout our stay.
Instead of the usual, "your table will be held for 15 minutes" at a typical London high-end restaurant, it was, "dinner will be served between 6 and 8pm and your table will be ready when you arrive". This level of service, of being so accommodating and truly understanding of what a guest wants in a venue was, again, completely new to me.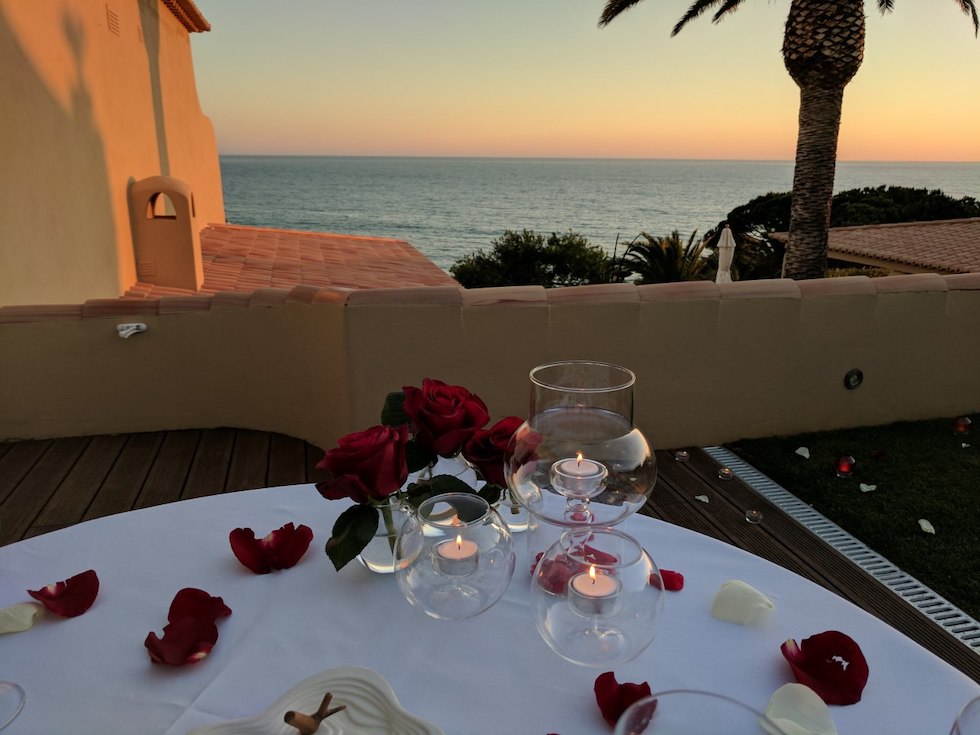 And while the proposal itself is out of scope of this article, needless to say it went off without a problem and the staff and the venue exceeded expectations at every step of the way.
Despite such a relatively short trip of three nights, the entire experience was memorable and made a huge impact on our lives – in more ways than one! The price tag, while high, started looking less extravagant and more like a good deal. This made me want to look more closely into this world and stop just considering the price tag but what you actually get for that price – both the tangible and the intangible.
Through our stay at Vila Joya and subsequent experiences, this life that I only heard or read about was suddenly here and I was in the centre of it. Granted there are people in the world who experience this on a daily basis and I applaud them for being able to do so, however for me this was a completely new world. From humble suburban beginnings and cheap pubs, I was now able to appreciate dabbling in the world of luxury and quality. Suddenly the price tag wasn't the only concern and it was upon reflecting this, that my concept of value for luxury was born.