Morocco – The Ultimate Destination For Affordable Luxury
Morocco is a diverse and culturally rich country. From snow-capped mountains to sand-filled deserts, the geography is as diverse as the experiences the country has to offer.
While there are many famous cities in Morocco (frankly, my dear), Marrakesh is one of the better places to enjoy the rich Moroccan culture, amazing cuisine and stunning experiences and it's where we'll be focusing our attention. Even if your budget is low, you can spend your time in Marrakesh in a luxurious way and get some serious bang for your buck.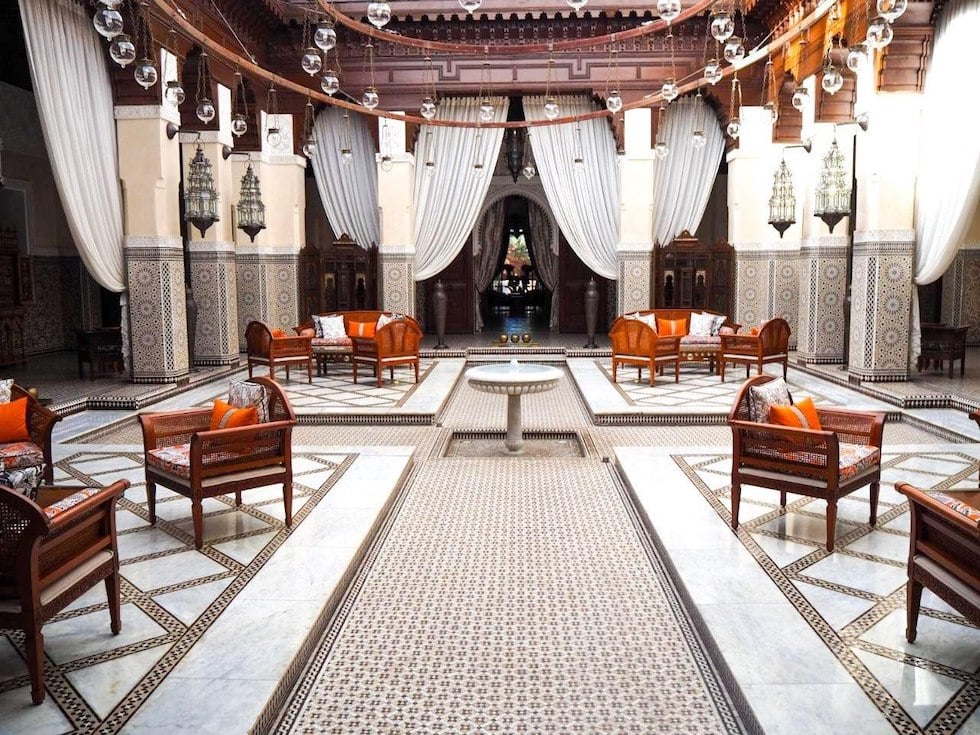 Here's how:
1. Stay at a Riad
Morocco offers an alternative to hotel accommodation: riads. A riad is a traditional Moroccan house with a courtyard in the middle, which often has a pool and luscious plants such as orange trees. It sprawls across multiple floors and often has terrace areas. It is run by Moroccans who are very hospitable and treat their guests with care and go to great lengths to make your stay enjoyable and safe. They will keep you informed of the cultural norms and customs, will tell you how not to get into trouble and recommend interesting spots to visit. As we all know, there is nothing quite like the local knowledge!
You can find decent riads across Marrakesh and given that you save on accommodation by staying at a riad, you can dedicate the rest of your budget to luxurious experiences, for instance Balloon rides, camel rides, cooking course, days trips to the Atlas mountains and many more. Read on!
2. Ride a Hot Air Balloon
One of the activities that is associated with a high price tag is hot air ballooning. Typically balloon rides are an expensive business. In "Western" countries, a balloon ride could be upwards of £300 per person. Not in Marrakesh. We found a balloon ride 5 hour adventure for £154 per person and that included car pick up and drop off, breakfast with local food in a Berber tent and delicious mint tea – the balloon ride itself is about one hour but that of course depends on the weather on the day. To top it all off, you could add a complimentary yet optional camel ride! While only 20 minutes, the camel ride was a unique experience at least for me and I thoroughly enjoyed every moment of it.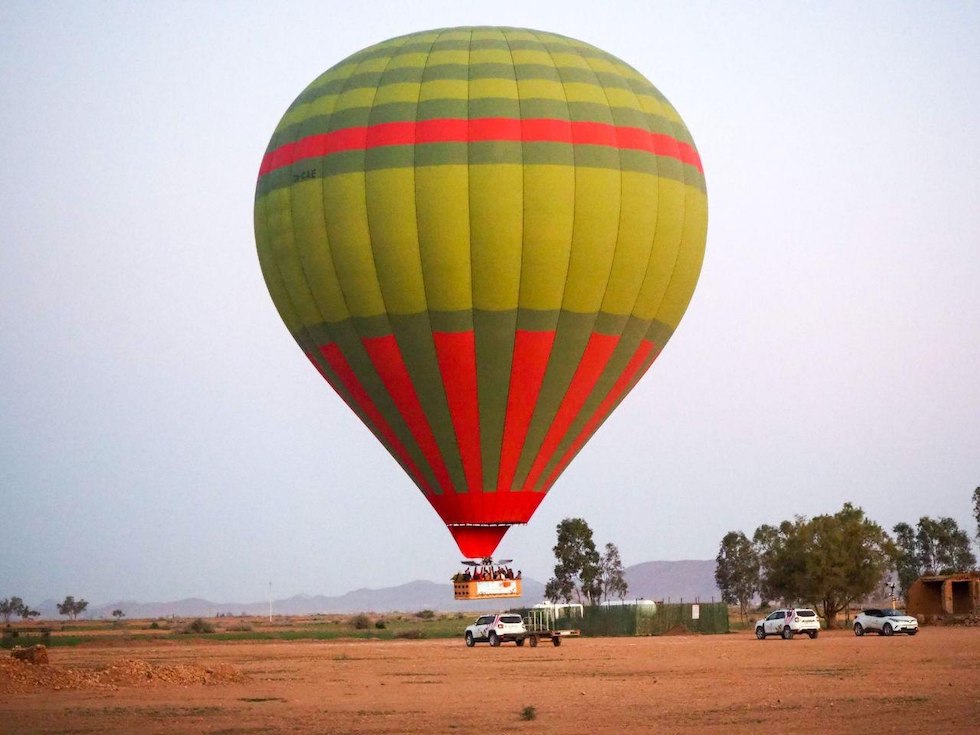 There is a lot of staff to serve you, which is especially noticeable in the operation of the balloon itself. Having done this in Melbourne where there was only the pilot and the van driver, the landing was entirely up to the pilot's skill and the wind. This meant that the landing can get a bit bumpy and ultimately end up with the basket lying sideways! Then you have to climb out of it and help out with folding the balloon so that it can be packed and be transported by van.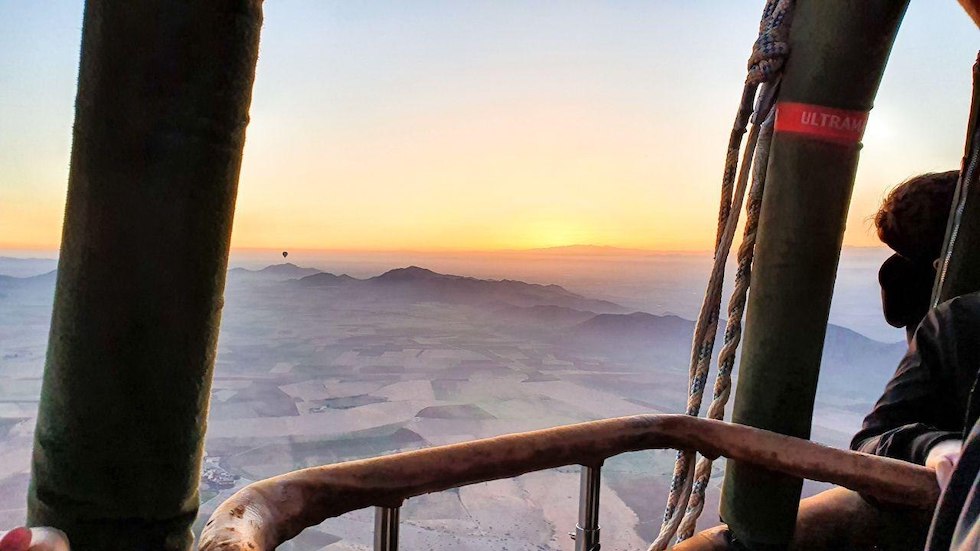 At the opposite end of the scale in Marrakesh, there was at least 10 staff immediately on hand to help out. This meant that at the time of landing when the balloon touched the ground, all the staff jumped on so that it didn't tip over onto the field. After the very soft landing, you were helped out of the balloon by the staff and then you could relax and celebrate your smooth landing, watching the staff fold and pack the balloon away.
3. Sign up to a Cooking Course
Moroccan cuisine is spectacular. Marrakesh offers many classes to cook with a local. They are inexpensive but offer great value if you want to learn about Moroccan agriculture and food culture. At Aspiring Snob we believe that cuisine is at the heart of national identity and through food you can learn to understand other people and where they come from. A cooking course will give you an insight into what ingredients are available in Morocco, their agriculture and chances are you will meet fellow travellers with similar interests.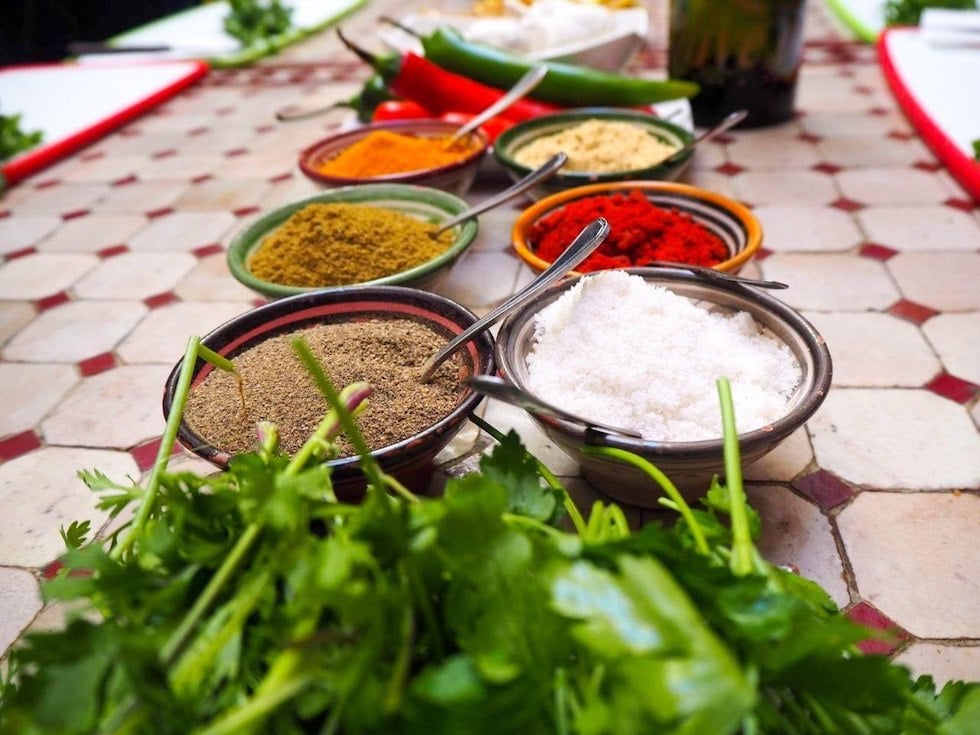 You'll find that most cooking courses focus on that most well-known Moroccan dish – the tagine. Often based out of a riad in the old-town Medina, you'll start by taking a wander through the souk (the market stalls) buying fresh ingredients for your upcoming culinary masterpiece. Then, under close supervision, you'll prepare and create your very own tagine (chicken and vegetarian being the most common options – lamb takes a long time!). In parallel you'll also typically make some salad and desert to complete the meal.
4. Join a Food Tour
In the Marrakesh Medina, one of the best ways to start your stay is by getting a guide to show you around. They can let you in on the secret local spots and introduce you to the Moroccan culture through their food. This is a great way to get introduced to the bustling and chaotic Medina, learn your way around and ask any questions right at the beginning of your trip. You'll then be well-equipped for the remainder of your stay.
We learned so much on this tour and got some good insight into the hidden spots where only locals hang out. We were introduced to a variety of foods such as Moroccan doughnuts, pancakes, pasties, snails, olives, harrira (chickpea and lentil soup), the best lamb tangia (not tagine!) in town and we found out about their communal bread baking tradition. The whole experience lasted around three and a half hours and included dinner as well as sampling all of the above foods. This experience again was very inexpensive and all the food was included. Great value for money.
5. Spoil Yourself at a Hammam
If you like spa experiences, Marrakesh has places to indulge in abundance. A Hammam is a ritual widely popular among Moroccans. It consists of purification and beauty rituals, exfoliation, massage and relaxation. Again, if you saved up on your stay at a riad, you can splurge on a hammam and there is a wide range of options, some of them inexpensive, as the town is dotted with hammams.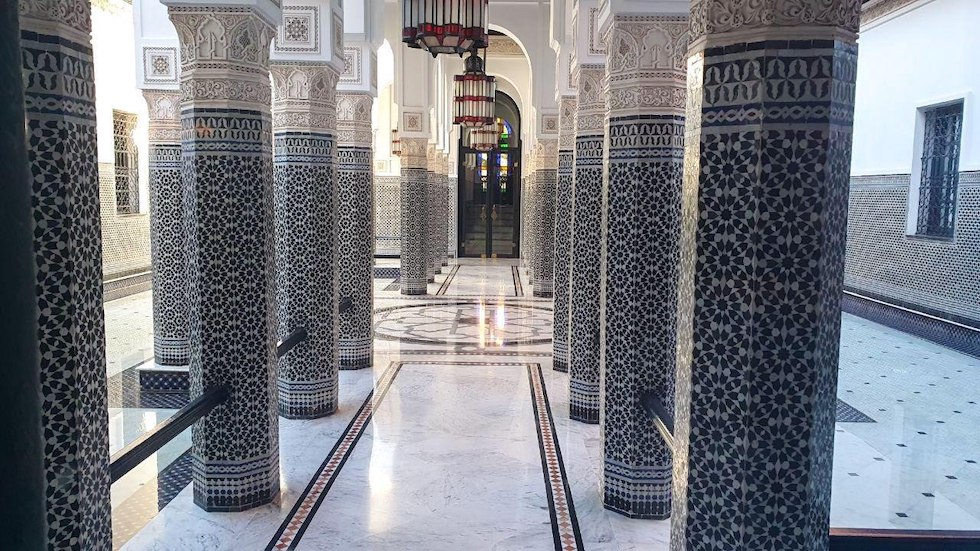 As an example, the most expensive hotel in town, the Royal Mansour, offers a hammam experience for the price of around 21 MAD (Moroccan Dirhams) per minute (around ~£1.71 per minute), which is much less than some of the spas in London. The value of this luxury is elevated even further because non-resident guests can enjoy all the facilities of the Spa (heated pool, sauna and fitness area) just like hotel residents. These facilities are to die for and with the added bonus of not needing to pay for a room there in order to use them!
Higher Budget Luxury
Alternatively, if you have a bit more budget to spend and are considering where to go for your upcoming holidays, Marrakesh offers some absolutely spectacular venues to hang out in. Hotels such as La Mamounia or Royal Mansour offer stunning scenery and unmatched service. Typically there is a lot of staff per guest, so your needs are met before you even realise you have them.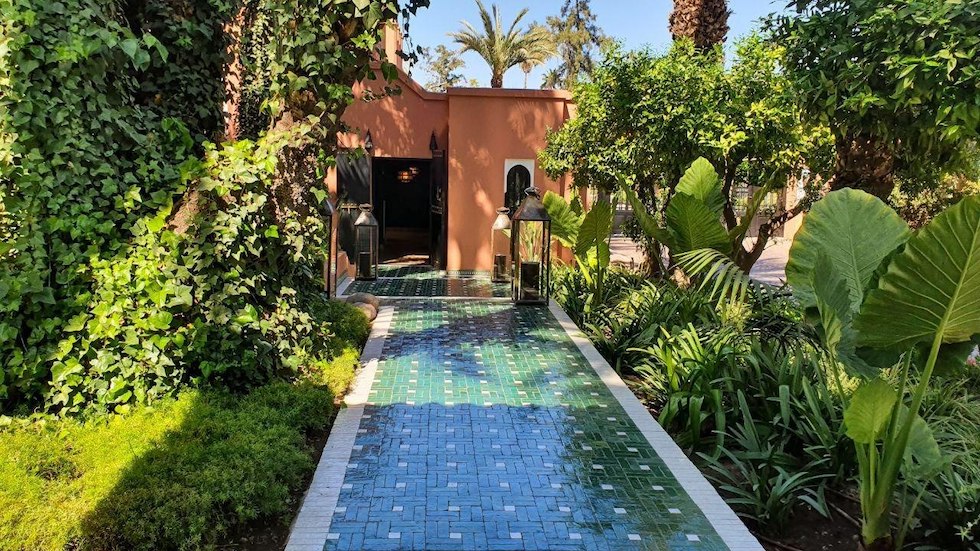 La Mamounia offers a stunning cafe and a restaurant area accessible to the public. However resident areas are protected by staff guarding each possible entry, which ensures a private feel and buffering from the bustling city outside. In addition to being one of the nicer buildings to look at, Royal Mansour is contained within a large compound containing many trees and green areas where you will feel rejuvenated and relaxed immediately after entering the vast complex. This is a welcome respite especially if you spend some time at the souks!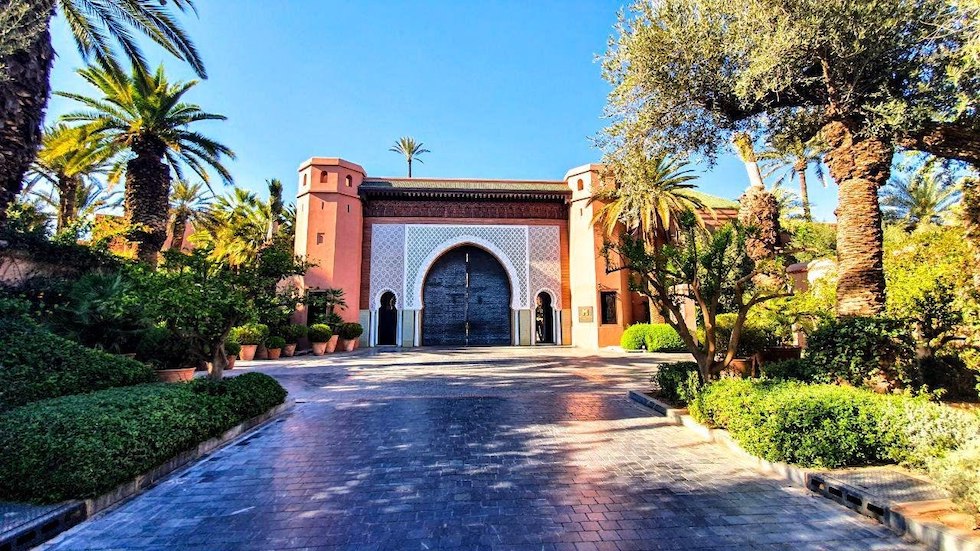 To Sum Up
Marrakesh is a town that offers a rich culture and entertainment for pockets of all sizes. There are endless cultural, historical, food and adventure experiences to undertake and there's always something for everyone.
The main thing, however, is that in Morocco, your Euro, Pound or Dollar will go that much further and give you the level of luxury you're looking for without breaking the bank. Whatever you choose, you are sure to return rejuvenated and inspired.